AB de Villiers shows his appreciation for women's cricket
AB de Villiers gave his insights on women's cricket.
Updated - Apr 22, 2018 10:00 pm
405 Views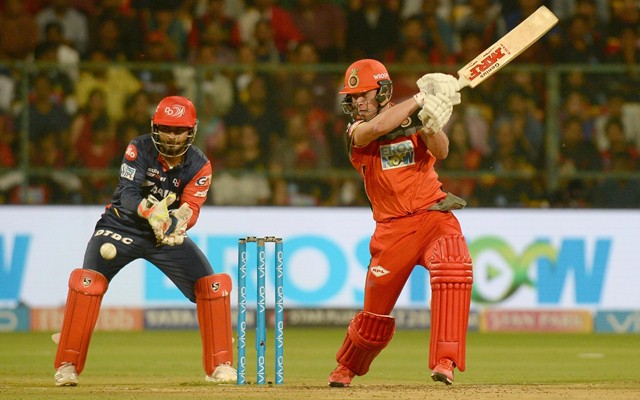 Women's cricket has grown leaps and bounds over the last twelve months with a number of tournaments being hosted. Most importantly, they have also been telecasted by major broadcasters, which is a massive development in their game. The ICC World Cup in England generated a significant amount of popularity and subsequently, generated a massive viewership.
The men cricketers have also been following their game with a couple of the men's and women's series being hosted simultaneously. Moreover, the game has a number of women commentators, who ply their trade in tournaments across the globe. Recently, AB de Villiers, who is representing the Royal Challengers Bangalore (RCB) attended a talk show named 'Her innings with Veda Krishnamurthy'.
"Deserve to get sell-out grounds"- AB de Villiers
During the show, he hailed the women's cricketers and sounded delighted on the growth of their cricket.  "I think so, yes, it's great to hear a girl's voice on the pitch especially when they know what they are talking about, which is the case, from the leagues which I've heard. I'm a big fan of women's cricket and the development of it and I've enjoyed some of the tournaments in the past" an ecstatic de Villiers said.
Also, AB de Villers highlighted that women's cricket deserves packed stadiums while mentioning the difference between playing club cricket and international cricket, and the quality of game dished out by the women's contingent. Meanwhile, the South African cricketer talked about his equations with the women's cricketers and their style of playing the game.
"I know the feeling when playing for the club where ten people are watching you compared to international games at the Wanderers where thousands of people watch you. The adrenaline always brings out the best in you. I think women's cricket deserve that with the skills you guys have shown, the competitive nature of the game and it definitely deserves to get sell-out grounds" he added.
"We mingle a lot with the ladies and I know all of them in the women's team and we've become good friends over the years. We have always liked to see them do well and they have improved as a team. From an international point of view, I don't know a lot of the players, but I've watched all of them. I know their faces and also their styles" de Villiers iterated.
Here is the video of the interview
Stay updated on 'today's cricket news' with CricTracker.com