Adam Gilchrist reveals the reason behind his famous walk-off from the crease against Sri Lanka
A previous incident stuck with him like a "dagger in the heart".
Updated - Jul 23, 2018 11:30 pm
3.8K Views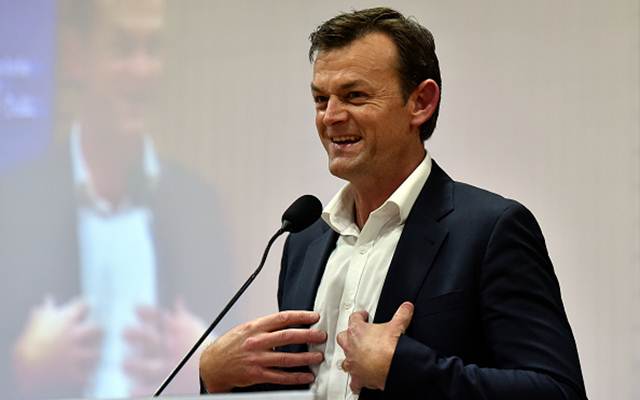 Follow us on Google News
Former Australian wicket-keeper Adam Gilchrist had once left his own team stunned by walking away after touching a ball that went into the wicket-keeper's gloves. The dashing left-hander was not given out even as he nicked it while sweeping Aravinda de Silva into the hands of Kumar Sangakkara in the semi-final of the 2003 World Cup at Port Elizabeth. But he stunned all by voluntarily leaving the crease.
Why did he do so?
Gilchrist revealed the reason in a recent interview. Speaking on Bob which is to be aired on Fox Footy on Tuesday (July 24) at 8.30 pm EST, he revealed an incident during an ordinary country-wide cricket tour, which he went through in his younger days, had left a lasting impact on his mind and it showed in that semi-final against Sri Lanka, a Fox Sports report said.
Gilchrist was still to become an international star then. He was part of a tour with the Australian Cricket Academy under the mentorship of former Australian wicket-keeper Rodney Marsh. It was one incident during that tour which remained stuck with him like a "dagger in the heart".
"There was this wily old leg-spinner bowling to me and I went back and played this cut shot and smashed it straight into the keeper's gloves and got given not out," forty-six-year-old Gilchrist, who will be commentating for Fox Cricket this summer, said in the interview.
Oh, don't worry about it
Gilchrist himself was surprised for not being given out despite the heavy edge. He said all the fielders were frustrated with the decision though the bowler didn't react much.
The left-hander made full use of the life he got and went on to hit a hundred in that game and when the bowler greeted him for the innings, Gilchrist was very "embarrassed" and told the same to the bowler. Moreover, he apologised for the incident.
The reply that came from the spinner then hit Gilchrist. "Oh, don't worry about it. It obviously means more to you at the moment than it does to me," he replied and for Gilchrist, that was "like a dagger in the heart".
That Gilchrist had received a lesson for his life was manifested when he nicked that ball into Sangakkara's gloves over a decade later. The man was a more established name then and also a member of a team which beat the world at will.
But yet Gilchrist walked off. Hadn't he done so, nobody would have blamed him for there was still no review system then and the umpire's decision was considered the final. But Gilchrist did what most of the batsmen wouldn't have done and it was perhaps that dagger which got stuck into his conscience several years ago.
[interaction id="5b4c57bc77f0ec8f0d57b0b5″]
For more news and development, stay tuned on CricTracker.com.
Follow us on Telegram