After working in a local grocery store, West Bengal's Suryakant Panda all set to keep scores in IPL 2020
The 32-year-old is also planning to sit for the BCCI exam in future so that he can be a scorer for the national matches.
Updated - Aug 19, 2020 3:47 pm
429 Views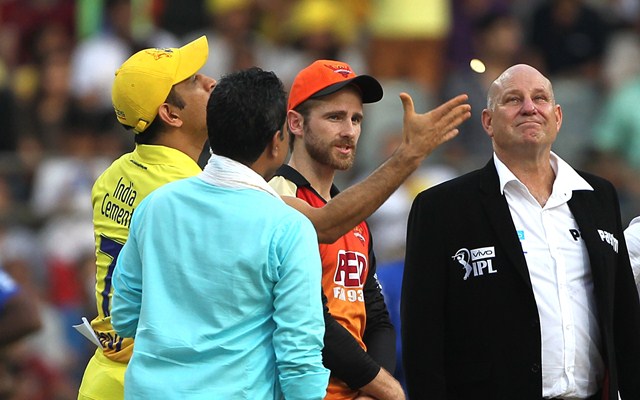 Follow us on Google News
The news of an unknown player getting sold at a staggering amount and becoming a millionaire overnight during the auctions for the Indian Premier League is nothing new. This time a daily wage worker of a local grocery shop from West Bengal will be living his dreams by working as support staff during the IPL 2020.
BCCI is all set to kick-start the much-awaited 13th edition of the Indian Premier League from September 19, with the final to take place on November 10 in Dubai, Abu Dhabi and Sharjah. A local West Bengal boy Suryakant Panda has been selected as a scorekeeper for the league matches.
Suryakant is among the selected ones who will be traveling to Dubai as IPL's electronic scorer. What makes this more special is the fact that this would be the first time that he will be seeing an airport in real life. The 32-year-old has seen a lot of hardships in his small life and is looking forward to changing his life for the good.
Also Read
He had dreamt of representing the Indian cricket team and had played a few matches on the grounds of the Hooghly District Sports Association but could not continue. As he lost both his parents, he started working in a grocery store.
Not the one to give up, Suryakant decided to become a scorer to be close to his passion. He first started with keeping scores for the Hooghly District Sports Association. Later, he took the CAB exam in 2015 and excelled in it. Since then Panda became the scorer in most of the matches conducted by CAB. The young lad was also awarded the best scorer award in 2018 for his persistent efforts and determination.
Speaking to India Today, Suryakant reflected on his life journey. He said, "I have always wanted to be a cricketer but due to several family problems, I could not. However, I always wanted to stay connected to the game and hence decided to take the scoring route. I took an exam in CAB in 2015 and passed it."
Happy and proud of him: Hooghly District Sports Association
Panda also credited his mentors Kaushik Saha and Raktim Sadhu for his achievements. A proud mentor Sadhu while talking about Suryakant said that he is an extremely focused guy and has an unquenchable thirst for knowledge.
Being an understanding employer, the grocery store owner granted Suryakant the leave of more than two months for participating in the league. Suryakant's employer said that they both are like a family and he very well can understand the love for the sport that Panda has.
Bikash Mallick, the joint secretary of the Hooghly District Sports Association also expressed his happiness over the selection of Suryakant. "I am so happy and proud of him on behalf of the entire Hooghly Sports Association. He has risen to this position all by his own credit.He grew up right in front of me walking those grounds. I would be very happy if he passes the BCCI exam. Seeing him, many others might also get inspired and I would love to see that." Mallick said
The West Bengal Stalwart will first fly to Bengaluru on August 19 and will then take a flight to Dubai on August 27. He is very excited to share the same space as the legends and veterans of the game and is looking forward to making the most out of this opportunity. The 32-year-old is also planning to sit for the BCCI exam in future so that he can be a scorer for the national matches.
Sharing his plans, Suryakant added, "My first job when I reach there is not to take autographs of players but is to understand the scoring system properly. I want to concentrate on scoring properly because that's my job. Then, after the match is over, I can think about taking the player's autographs, etc. But, my first priority is to do my job right."
Also Read
Follow us on Telegram