"Always prefer staying in my comfort zone," Mayanti Langer on tackling sexist remarks
She also talked about the reaction of fans to what she wears on screen.
Updated - Aug 31, 2018 1:59 pm
692 Views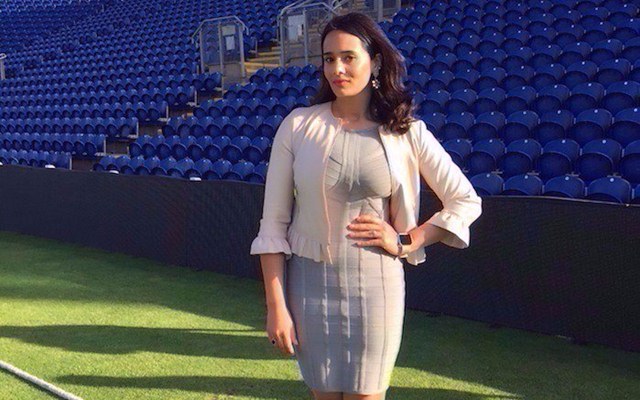 Follow us on Google News
A lot of people misconstrue male chauvinism exists within the boundaries of India, but that's a much larger global concern than what we assume. In a world where feminism has grown in stature and we've seen so many incredible women defying odds, one has to appreciate what Mayanti Langer has achieved as a sports presenter.
One of the most renowned figures in the Broadcasting industry, Mayanti has established herself as one of the prominent names in the industry predominantly considered a man's domain. To have nullified the general notion that women presenters are only roped in to beautify the image, which isn't really the case and is one of her finest achievements over the years.
Talking about how she has tackled sexism remarks on the show "Miss Field", she said that social media's gradual growth has broadened the horizons of these nonsensical verbal attacks on female broadcasters. She also highlighted that this problem has intensified ever since the 2017 Champions Trophy.
"It wasn't as significant until the Champions Trophy last year where I got trolled badly for my lungi skirt. To avoid all that, I tried every attire during the IPL, from skirts, pants, blazers, suits and everything. But most importantly, I try to stay in my comfort zone and it feels bad to see certain female journalists body shaming me," Mayanti said.
I never had to present only to be the beautiful one
She spoke at length about her time with Star Network and how empowering it has been to work with a bunch of great women. She also reminisced about the incident when a fan had screenshotted her picture and complained to her husband Stuart Binny about her dressing etiquettes.
"I don't think I've been treated as a female presenter during my tenure with Star. I've never been in this situation where I only had to dress up and look good. There are a lot of women in Star, from the producers to the content heads, so it's pretty encouraging.
Once I remember a person had screenshotted my picture where I was wearing a mini-skirt whilst interviewing Suresh Raina. He had sent it to Stuart and asked what is your wife doing? He was kind enough to reciprocate politely and ignore," she added.
Here's the video of the entire interview.
Follow us on Telegram