An Open letter to Virat Kohli after RCB's loss in the Eliminator
Since 2008, if there has been one constant in RCB, it has been you.
Get every cricket updates! Follow us on
Dear Virat,
It is really tough being you. Especially now, after your team's loss in the 2021 IPL Eliminator against the Kolkata Knight Riders (KKR). For the umpteenth time, the Royal Challengers Bangalore (RCB) side has failed to rise up to the occasion when it mattered the most.
So, your 9-year stint as the full-time captain of the RCB franchise ends on 11th October 2021. And, no IPL trophy in your cabinet as the skipper, right? And, the critics, will be ever ready to take out their daggers to pierce you and your countless fans in these trying times.
But then, cricket is far more than just winning and losing. It is about passion. It is about total commitment. It is about giving every ounce of your energy on the field for the sake of your team. We saw how elated you were when Srikar Bharat hit that winning six against the Delhi Capitals (DC).
We have seen you jump up with ecstasy whenever the opposition wicket falls. We have seen you diving full length on the field to save vital runs for your side. We have even seen you bat with a split webbing! You have always given your hundred percent to the team's cause every single time for the last 14 years.
Through a myriad of changes, you have been the one constant
Right then. Since 2008, if there has been one constant in RCB, it has been you. Not even a single player who represented RCB in the first IPL season is still playing for the franchise, while you have already carved a niche for yourself as an all-time great.
So many changes have taken place in the RCB franchise since Brendon McCullum smashed your side to a pulp on that eventful night on 18th April 2008. For one, the RCB team jersey has undergone a metamorphosis. The red and gold shade in 2008, is now replaced with a dash of black accompanying the red. The captain of the RCB side in the inaugural season has retired and is coaching the next generation of cricketers.
The pace spearhead of RCB's first-ever IPL match is now the Director of Cricket Operations of the Mumbai Indians side. Chris Gayle has come and gone, Tillakaratne Dilshan and Daniel Vettori have made cameo appearances as well.
AB de Villiers joined the franchise in 2011 and has also grown to be another pillar of RCB just like you. And through all this, you have been the one constant, Virat. The one constant in the ever-changing world of T20 franchise cricket. From a talented young kid to batting talisman to the leader of the pack, you have become synonymous with the RCB franchise.
You have already given us memories for posterity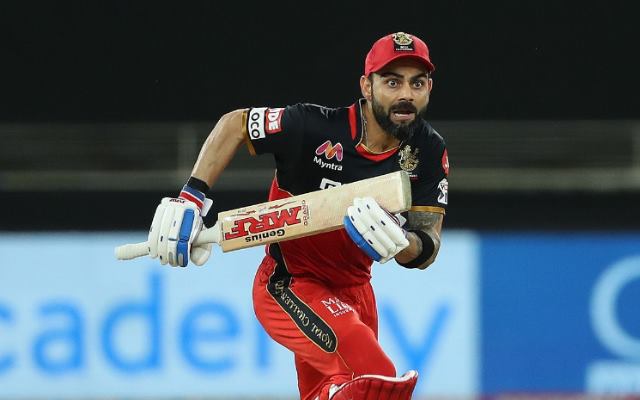 When your greatness in IPL cricket is measured, the numbers will be scrutinized. And, the numbers you generated are second to none. 207 matches. 6283 runs. 42 fifties. 5 hundreds. Most runs in a single edition (973), and we can keep going on.
But beyond the numbers, it was your deeds with the willow in your hand that mesmerized us and made us travel to a different plane. That April night in 2013 when you smashed the SRH bowling attack to shreds was a sneak peep we had into your Genius. RCB was chasing a target of 162, and you got the side over the line, with a 47-ball 93*. And, that backfoot cover drive that you played off Thisara Perera to get off the mark is still etched in our minds.
And then, came that 215-run partnership with that South African Genius, AB de Villiers on 10th May 2015, when the Mumbai Indians' bowling attack consisting of names like Lasith Malinga, Jasprit Bumrah, and Harbhajan Singh was torn apart, and you played your part with a masterly 82*, and helped the RCB side crush the Rohit Sharma led outfit by 39 runs.
Then, came that otherworldly season in 2016. Phew! You were batting at a different realm that year. 973 runs. Average of 81.08. Strike rate of 152.03. 4 hundreds. 11 fifty-plus scores in 16 innings. Not even a split webbing in your hand could stop you that season.
But still, for all your individual glory, RCB fell short in the final against SRH. It would have pained you that night. You had done everything in your power, but the IPL trophy was still playing hide and seek with you.
And yes, the 100 against the KKR side in the 2019 IPL season also sends us on a nostalgia ride. That 'straight as an arrow' six that you hit off Harry Gurney in the 17th over is another memory that will linger on, for a long time.
And even the 2021 IPL season saw you blazing away to 72* off just 47 deliveries against the Rajasthan Royals and helping RCB make a mockery of a target of 178 set by Sanju Samson and his men.
Nothing will bind you from now on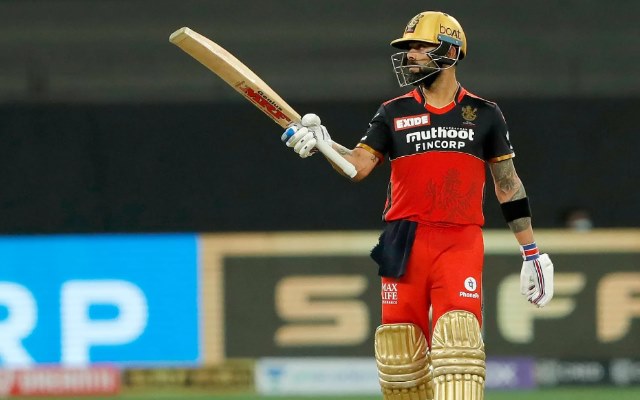 And from the next IPL season, you will be free. The burden of captaincy will be released from your back, you will no longer need to worry about team combinations, and you will no longer need to explain your team's performance after every match in the press conference.
We initially fell in love with the way you wielded the willow with grace and panache, even before captaincy was added on as an additional responsibility. And now, when you have left captaincy too, we will still love you, for the way you wield the willow.
So go forth Virat! Express yourself to the fullest. You have the bat in your hand, and the responsibility has been lifted off your shoulders. Mesmerize us once again, and nothing will bind you from the next season onwards.
Yours Truly
An Ardent fan