Andrew Leipus steps down as NCA physio due to negligence from the BCCI
Outstanding fielders like Mohammad Kaif and Yuvraj Singh thrived under the Australian.
Updated - Jul 8, 2017 12:35 pm
3.9K Views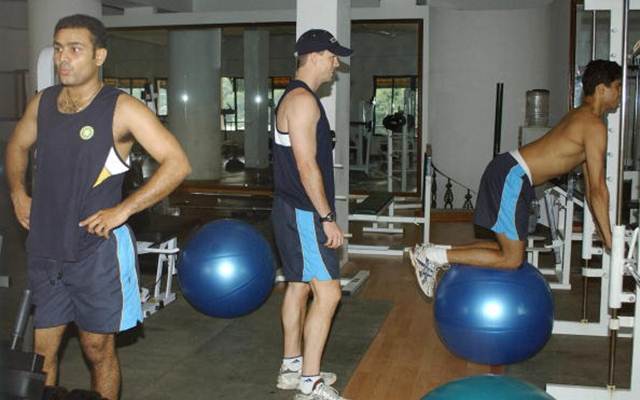 Follow us on Google News
National Cricket Academy physiotherapist, Andrew Leipus stepped down from his role by giving in his resignation letter to the BCCI. Leipus, who is also a part of the Kolkata Knight Riders decided to quit because of lack of clarity from the board.
Andrew Leipus was not provided with a clear answer about his future despite several emails from the man hunting for navigation. Former Indian international Rahul Dravid had also written to the Committee of Administrators asking for a clear statement on his future. Dravid's issue was dealt with seriously but Leipus did not get any reply from the board. Leipus wrote his first letter about a month ago. On not receiving an answer he followed it up with a few more but the result was the same.
It is believed that Leipus submitted his resignation to Rahul Johri, the CEO of the BCCI and BCCI cricket operation manager MV Sridhar who are currently in the West Indies along with the team.
In his emails, Leipus had mentioned that he had several issues that needed to be sorted out including an issue of a house lease about to expire and his children's school fees. The Australian wanted clarity from the board about his term as NCA physiotherapist and his work with KKR and the relevant conflict of interest issues. He wanted to continue with NCA but wanted to avoid a situation where he would have to choose between the country and the club, leading to the loss of both.
As the Indian physio:
Leipus served as the physio of the Indian team between 1999 to 2004 under head coach, John Wright. Leipus changed the fitness scenario in the Indian team and brought in a major transformation. Outstanding fielders like Mohammad Kaif and Yuvraj Singh thrived under the Australian. In October 2015, he was appointed as the chief physiotherapist at the NCA.
"He wanted a clarity but till date he did not got any from the board. He sent reminder emails too but no reply came. He clearly told board in his email that his house lease and children school fees. He wanted to continue but didn't want to be terminated midway and forced to fly back home which will disturb his personal life. He took his final decision when no response came from the board," a source confirmed to The Indian Express. Leipus's connection with Indian cricket started when Javagal Srinath ran into him at a sports medicine clinic in South Africa where he was working in the first-class cricket.
Two years later when there was a vacancy in the spot of a physiotherapist, Javagal Srinath, who had got his shoulder treated at that clinic, approached Leipus. In the past, he had talked about the lack of fitness culture in the team. "There was a certain apathy at the start. There was this attitude that I'm already at top level, why do I need to anything more?"
Slowly, Leipus gained the trust of the players and he began the fitness revolution. But now the conflict of interest has made him its first casualty, though probably, in this case, the board should be held guilty.
Follow us on Telegram