Andrew Symonds was a fighter: Nikhil Chopra
Andrew Symonds was a team-man, said Deep Dasgupta.
Updated - May 15, 2022 5:11 pm
726 Views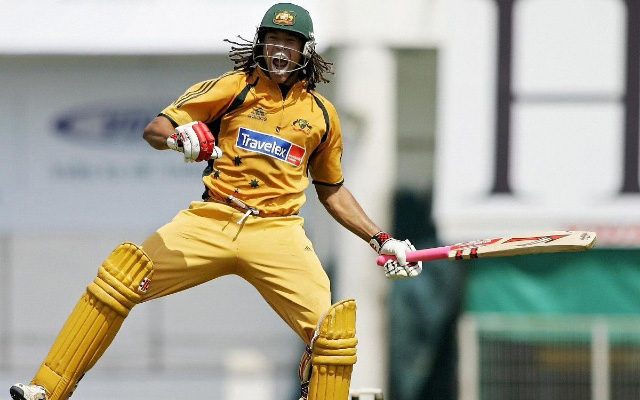 Follow us on Google News
One of the finest all-rounders in World Cricket, Andrew Symonds passed away on May 14 in a car crash. He represented Australia across all the three formats and amassed 6887 runs and took 165 wickets in a career spanning 11 years. In the latest interaction, the former cricketers Nikhil Chopra and Deep Dasgupta shared their views on the career and personality of Andrew Symonds.
Chopra reckoned that it was a huge loss for the cricket fans and the Australian cricket. The former cricketer revealed he shared 30-40 days with Symonds during his stint with a news channel during the 2015 World Cup, and termed the all-rounder as full of life, helpful, and incredible human being. He further recalled Symonds' knock of 143* off 125 balls in the 2003 World Cup innings against Pakistan, which helped the team to seal the game.
"It's huge for anybody that age, condolences to his family I just thought it was unreal when I got to hear it this morning, it's unfortunate. I shared about 30-40 days with him when we worked for a news channel in the 2015 World Cup. What a lovely guy, full of life, helpful, and incredible human being. I still can't soak in the fact that hit us and for Australian cricket as well," said Chopra on Sky247.net presents 'Not Just Cricket' Show on CricTracker.
"On many occasions, the team is on the verge of losing, he did a turnaround for them, which shows his mental toughness, and was a fighter. I remember the innings where he made 140 odd runs when Australia was 70/4 or 80/4 and won the game for the team," he added.
Andrew Symonds was a perfect team man: Deep Dasgupta
Dasgupta hailed Symonds' on-field performances and reckoned that the all-rounder was a perfect team man and could do anything, which could help in enhancing the performances of the team. Further, he added that any of Symonds' team-mate would surely echo the same feelings for the late cricketer. It is evident that most of the former Australian cricketers have tweeted about the all-rounder's nature after his demise early morning.
"It's a shocker, he was a little senior to me. Everyone is talking about how good he was, and he was one of the most talented cricketers of his generation. But, whatever limited interactions I had with him, I think he was a perfect team man and would do anything for the side," said Dasgupta
"He was ready to take a bullet for you if you are on his team. You ask any one of his teammates, and he will tell you literally he was ready to do anything for the team," he added.
Follow us on Telegram