Anil Kumble-led cricket committee to discuss on the playing conditions for 4-day Tests
South Africa set to host Zimbabwe in a 4-day Test contest.
Updated - Oct 13, 2017 5:39 pm
1.3K Views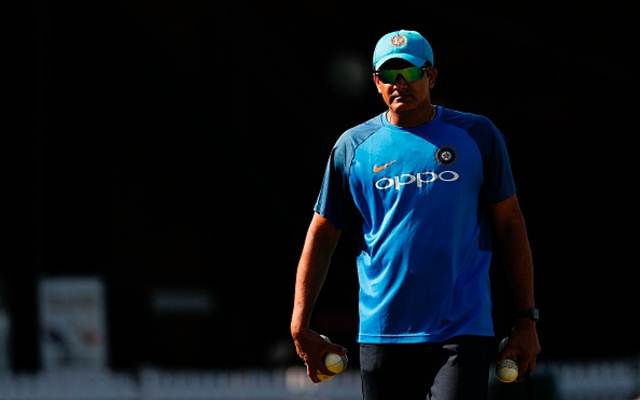 Follow us on Google News
It has been learnt that the cricket committee chaired by former Indian coach Anil Kumble will discuss the new playing conditions for the 4-day Tests. According to the ICC (International Cricket Council) sources, the playing conditions will be charted before the Chief Executives' Committee (CEC) and the final decision on awarding the official status to the 4-day Test will be deliberated by the Board members later this week in New Zealand.
Zimbabwe set to face Proteas while Faf du Plessis, Elgar not impressed
Zimbabwe is set to play the first 4-day test match as it has got approval from the ICC. Earlier, Dean Elgar and Faf du Plessis had opposed the idea. Elgar had said that he is a 5-day Test match specialist and it should stay in the same way. Ireland too might very well take part in a four-day contest against Pakistan next year.
A 400-overs game
"Certain Playing Conditions, like how many overs in a day can be bowled, whether the bowlers would be exhausted, if it is decided with 100 overs a day etc. are to be deliberated", a top Zimbabwe Cricket board official said.
"Practically, it will be a 400-overs game (then) as against the present 450-overs a Test and the captains will have to decide its strategy and timings of the declaration (if any) in this frame", one of the the Board members said.
Ensuring good crowd at the stadiums
"Mainly there are two reasons why we have chosen to agree the 4-day Test. Firstly, ours is a low ranking team and we don't want to be embarrassed if the regular (5-day) Test is over within four days against the top South Africa team. Secondly, this is not a new proposal. There had been talks of limiting Test match to be of four days to ensure good crowd at the stadium", he added.
Follow us on Telegram