Anindya Dutta picks India's greatest ever Spin Wizards at home and away
England are scheduled to tour India during the 2020-21 season.
Updated - May 25, 2020 12:52 pm
188 Views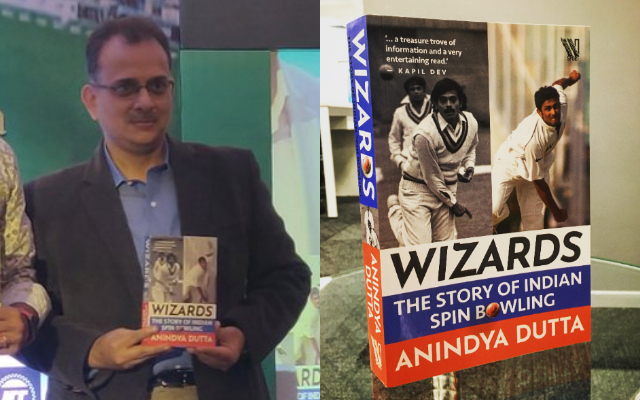 Most of us would rather be somewhere else right now. Around the world, cricket lovers are craving seeing bat strike ball or ball fizz past bat. But if you can't escape, what is the next best thing? For me, it was a conversation with Anindya Dutta, a self-confessed lover of spin bowling and a mere child when Prasanna was in his prime, operating alongside arguably the most potent spin attack ever in cricket—Bishen Singh Bedi, BS Chandrasekhar and S Venkataraghavan.
Anindya is the author of Wizards: The Story of Indian Spin Bowling (India's Cricket Book of the Year, 2019). It's an essential read for all cricket lovers and admirers of spin, particularly of course, for Indian followers and fans. But don't just take my word for it. No greater advocate than Kapil Dev enthuses that it is both a treasure trove of information and a very entertaining read, "combining diligent research and evocative storytelling".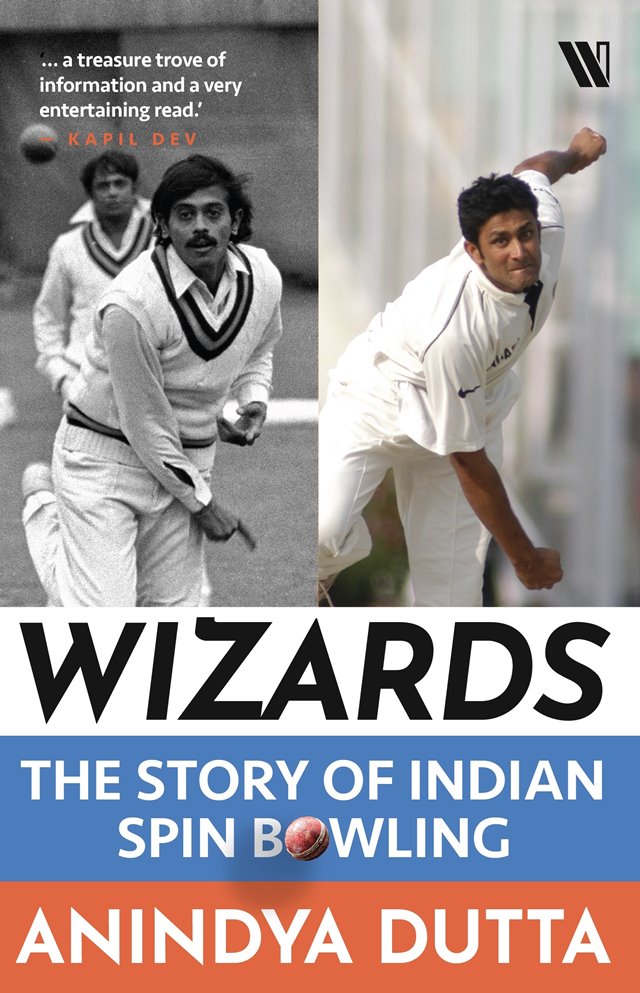 Find the book on Amazon
For a magical hour, Anindya and I weren't stumbling over the 'sorry after you' protocols of a zoom call, separated by seven thousand miles. We were cheering on Vinoo Mankad as he somehow found the demons in a placid Madras pitch to see off England for India's first test win in 1952. Balanced on the edge of our seats at the Oval in 1971 we looked on in awe as Chandrasekhar's wand of an arm spun its magic spell and Ajit Wadekar slept.
In 1971 I was 12. Already playing and acquiring my lifelong love of the game, a touring side from India seemed extremely exotic, lent an additional soupcon of mysticism by the tongue-twisting unfamiliarity of their names but more importantly by the deadly variety of their spin attack.
The mystical, twirling, whirling, floating and gripping art of spin bowling mesmerizes everyone—from the batsmen, bamboozled by the ball which seems to have a mind of its own, to the fielders waiting for the delicately baited trap to spring, to the skipper who has set it, the umpires kept on their toes by the variations, and lastly the spectators transfixed by the patient art of deception.
109-years after India's first great spin bowler, Palwankar Baloo, mesmerized English batsmen on the 1911 tour of the British Isles, comes the most comprehensive and compelling tale of Indian Spin bowling.
The book weaves it's storytelling brush from Baloo's rise from the social despair of untouchability and his 114-wickets on that tour, to the arrival of the T20 spin twins of Yuzvendra Chahal and Kuldeep Yadav and their ability to blend the art of spin with the demands of the modern game.
And between the two lies the fascinating story of how Indian spin became the weapon of choice for the young Nawab of Pataudi and heralded the arrival of the famous Spin Quartet – Prasanna, Bedi, Chandrasekhar and Venkatraghavan.
The backstories and the intrigues that revolved around Indian cricket for decades and cut short the career of Subhash Gupte, one of the best spin bowlers the world has seen, make for poignant reading.
But the tradition of spin was nonetheless carried on by the likes of Anil Kumble, Harbhajan Singh and Ravi Ashwin, all of whose stories are lovingly chronicled in the book that Sportstar said 'weaves through generations and delivers a read where one would fall in love with the art of spin bowling.'
There are some surprises too. It's not just the gun spinners that come under Anindya's microscope. There is even a chapter on 'Breakthrough Wizards'. Don't forget, Sachin Tendulkar once took 3 for 10 against South Africa at the Wankhede and in the manner of the man, they weren't tail enders either, but included both openers.  1n 1993 at Eden Garden's his tight bowling stalled South Africa's run chase in its tracks and saw India home.
The Little Master modestly opined "The South African batsmen struggled to hit me, mainly because they didn't know what to expect from my bowling". For the record it was mainly slow leg cutters.
No less than 74 spinners are featured in forensic yet fascinating detail through Anindya's writing. But if you could only pick four from this galaxy of spinning stars, who would they be?  In the discussion, I put two fascinating challenges to the author. Here is the scenario:
Joe Root is leading the current England team on a tour of India in the winter of 2020, where the two nations will clash in a Test series. In one of those Tests, India will play four spinners who Anindya nominated from among the 74 whose stories appear in Wizards. Who will he pick, and why?
Six months later, it's payback time and Virat Kohli leads an Indian team to England to do battle against Root, Stokes and friends. The teams come to the Oval to play a test, and once again India's Selection Committee Chair, Sunil Joshi (who incidentally is one of the 74 spinners to feature in Wizards), asks Anindya to pick four spinners in the XI. Who will he pick this time and why?
Let us know if you agree, and who you would have picked and why.
~Written by Tony Bishop