Anushka wasn't in the selector's box: Virat Kohli on the Farokh Engineer controversy
Lies start becoming truths when spoken much.
Updated - Nov 30, 2019 7:57 pm
2.1K Views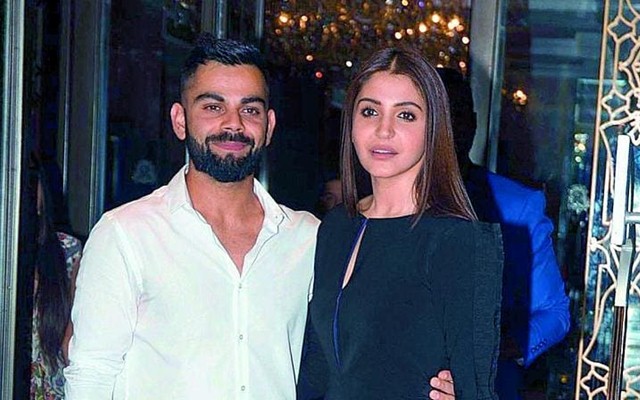 Virat Kohli, the skipper of the Indian team, has backed his wife Anushka Sharma over the accusations of her getting preferential treatments. Even before the duo got married, she has had to face a lot of brickbats. Quite often during Virat's poor performance, the netizens leave no stone unturned in blasting the Bollywood actress. But amidst the bashing, both have been supportive of each other.
Kohli, recently, stated that his better-half won't take a step that's against the rules and protocols. As per the 31-year-old, Anushka has become a 'soft target' and the couple has been trying to not pay heed to the commotion around them.
"The value system that she has and her beliefs and the nature she has, it won't allow her to go against rules and protocols. So, I don't know why people have wanted to sensationalize stories by taking her name because she's a soft target. We both had been ignoring it for a while," Virat was quoted as saying in India Today.
You need to speak up at some stage: Virat Kohli
A few days ago, Farokh Engineer, the former Indian cricketer, said that during the 2019 World Cup, he had seen one of the selectors serving Anushka tea. The comments didn't go down well with Anushka, who hit out with stern comments. She mentioned that her name shouldn't be dragged regarding developments of Indian cricket.
Now, even Virat has opened up on the matter and put forth the importance of hitting out at trolls to shut them. The Indian captain was clear cut in saying that Anushka came to watch only a solitary match in the tournament and was present in the family box and not the selector's box.
"When the lies are spoken so much all around, they start becoming truths. So, you need to speak up at some stage and that's exactly what happened recently. She came for 1 World Cup game against Sri Lanka and the family box and the selector box was different.
"There was no selector in that box. She came for 1 game with two friends. As I said, she is known, she's been successful at a very high level so when people take her name, it gets noticed," Virat, who's married to Anushka since December 2017, added.
[interaction id="5dcd637bd42ed3f7503f9729″]