Arjuna Ranatunga in favour of Sidath Wettimuny to replace Thilanga Sumathipala
Ranatunga calls Sumathipala as a 'Bookie'
Updated - Aug 22, 2017 4:35 pm
3K Views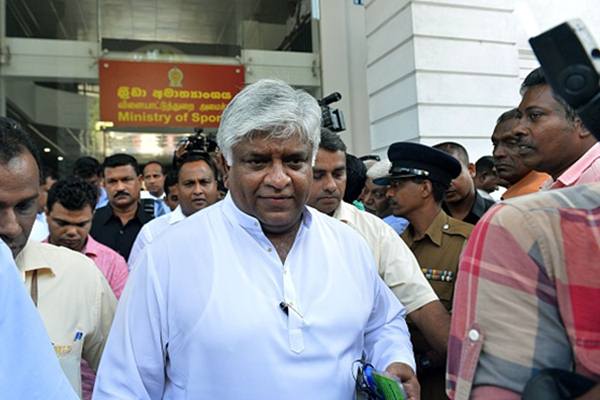 Things for Sri Lankan Cricket has gone from bad to worse in past couple of years since Thilanga Sumathipala took over the Presidency of Sri Lankan Cricket. Former Sri Lankan captain and Minister of Petroleum Resources Development, Arjuna Ranatunga called for Sidath Wettimuny to take control of Sri Lankan Cricket which is presently in turmoil.
Former Sri Lankan captain, Arjuna Ranatunga, recently went ahead and suggested ICC to probe Sri Lankan Cricket President Thilanga Sumathipala post-Sri Lanka's string of humiliating defeats. Ranatunga believes that the Board President is involved in gambling links and demanded a proper investigation from the cricketing council.
"There is no proper discipline in the team… (but) no point in blaming the cricketers when they get involved in all these gambling things. First, they have to get the officials in order. I want to know if the ICC has the backbone to check if these people (Sri Lanka Cricket management) are in compliance with ethical standards," claimed Arjuna Ranatunga according to AFP. "The bookie must be sent home for Cricket to be improved, for that to happen, he even ready to support Former Sri Lanka player Sidath Wettimuny" quoted Ranatunga.
Ranatunga calls Sumathipala as a 'Bookie'
Ranatunga instead backed one of the most respected former players, Sidath Wettimuny, who is widely famous for his honest approach towards the game. Wettimuny was the predecessor of Sumathipala who took over and ruined the sport with his paying back to loyal approach.
"I deny any involvement personally, directly or indirectly with gaming business. If he wants to criticise the government, he must first resign. Every time the game is affected at the middle, Sri Lanka cricketers are not performing to the expectation, we hear this kind of noise coming from the same quarter," commented Sumathipala, hitting back at Ranatunga.