At the age of 30, Virat Kohli already became a legend: Yuvraj Singh
Yuvraj also feels that Kohli has always shown the promise to be the best version of himself.
Updated - Jul 20, 2021 8:11 am
391 Views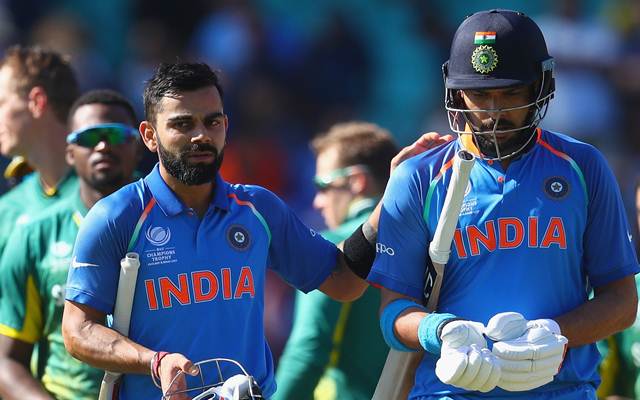 Follow us on Telegram
Think of Virat Kohli and you certainly can't skip remembering the word 'incredible'. His journey in Indian cricket is nothing short of thrilling. Virat is renowned for the energy he brings in on the 22 yards that shows his sheer passion for the game. Making it to the national team is certainly not a cakewalk and Kohli has had his share of ebbs and flows but he has shined through them.
Speaking about him, Yuvraj Singh has pointed out Kohli's evolution from the time of his debut. Kohli, who led India under 19 team to the World Cup triumph, soon made it to the ODI team in 2008 against Sri Lanka. He was just 22 when he played in the 2011 World Cup, but until then he had cemented his place in the Indian side.
To consistently score runs, one has to adapt and evolve to be a better player each new day. Pointing out all these qualities in Kohli, Yuvraj stated that at a very early stage in his career he was termed as a legend.
"He was scoring a lot of runs and then he became captain. Sometimes you get bogged down, but when he became captain, his consistency became even better. At almost 30, he had achieved a lot of things. People become legends when they retire. At 30, he (Virat) already became a legend. It was really great to watch him grow as a cricketer. Hope he finishes on a high. Because he has got a lot of time." Yuvraj told Times of India in an exclusive interview.
Yuvraj opens up on Virat Kohli's discipline and hard work
One cannot deny the fact that there is no alternative to hard work and discipline. To play top-class cricket across formats and stand out in this ever-competitive environment, players have to possess the desire to be the best. The cricket onlookers have seen the growth of Kohli to becoming the chase master and dominating cricket over the years.
Yuvraj thus feels that the Delhi-born Kohli has always shown the promise to be the best version of himself and has bettered his abilities over the years through the hard yards and training.
"I have seen him grow and train in front of me. He was probably the hardest worker, very disciplined with his diet, very disciplined with his training. When he was scoring runs, you could see that he is somebody who wants to be the best player in the world. He had that kind of attitude. He has got that swag," the all-rounder added.
Follow us on Google News