Audio recording of the call when Hasin Jahan confronted Mohammed Shami
She asked him about his travels to Dubai and the girl he allegedly was intimate with.
Updated - Mar 10, 2018 3:06 pm
7.1K Views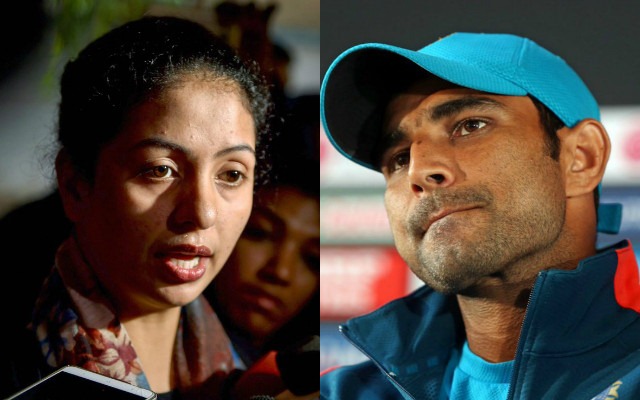 Follow us on Google News
Mohammed Shami's wife Hasin Jahan has been making revelations one after the other. She first claimed that the cricketer had several extra-marital affairs, to back the same she shared images of his conversations on Facebook. A day later Jahan also claimed that Shami had taken money from a Pakistani national that was sent to him by a certain Mohammad Bhai from UK.
The Kolkata Police also registered an FIR against Shami based on Jahan's complaint and have pressed bailable and non-bailable charges. While the cricketer rubbished her money-accepting, match-fixing allegations and stated that she was mentally disturbed, Mrs Shami has produced an audio of their telephonic conversation on the matter.
The confrontation
Though it cannot be verified if the other person on call is Shami, it was released by ABP News and the transcription reads: "Aapko Ayra ki parwah nahi meri parwah nahi, maa-baap ki parwah nahi. Aapko kisi ki parwah nahi. Shayad aapko us Pakistani ladki kaa parwah ho. Aapko Alisbah ki kasam dekar kehti huun ke sacch batao ye kaam aapke hain ke nahi?"
The reply was just 'nahi'. Jahan further asked him why he lied to her about not getting a Dubai visa whereas he was in the city. 'Aap to keh rahe the Dubai me aapka visa nahi hai to visa kaise laga gaya aapka Dubai ka? Aap ne kaha tha aapke paas Dubai ka visa nahi hai par aapne Dubai ka visa karwaya.'
She also talks about the girl Alisbah who was allegedly one of his partners. Jahan claims the two had physical relations and the entire plan in Dubai was the be with her as he booked the same hotel and even coordinated for the time of arrival at the airport along with other details.
"Alisbah ko aap message karte hain, ye room same hotel me booking hai, Ye bhi Mohammed Bhai ne kiya tha kya?"
In the conversation, the male voice tells her that he had to collect money from the girl that Mohammad Bhai had sent. But she wasn't convinced and further went on to say that the two met for their own pleasures and had sex. 'Aapne Alisbah ke sath s** bhi kiya?'
Conversation translation:
"Shami please don't lie. When will you tell the truth? You don't care about me, our daughter, our families, you don't about anyone. You might care about that Pakistani girl so I urge you to tell the truth in Alishba's name. Are these chats yours?"
"No" (male voice)
"When you said you didn't have a Dubai visa and you can't leave the hotel room then how did you get one?. Why did you lie to me? It's clear you are lying to me," asked Hasin
"I had a visa," (male voice).
"You texted Alishba giving her the room details in the same hotel in Dubai. Was this also done by Mohammed bhai? When Alishba was waiting at belt no. 7 (at the airport) she knew your landing and take off time. Was this all being done by Mohammed bhai?," asked Hasin.
"Mohammed bhai had sent me money through Alishba so I had to take the money from her" (male voice)
"You have only indulged in dirty chatting with her, Shami. You never mentioned receiving money…"
"But when I asked you about Alishba last night you said, "where did Alishba come from?"
"First you did all the drama with Alisha and then you said where did Alishba come from? You had sex with Alishba!"
"Listen don't talk about sex" (male voice)
You can hear the entire conversation here:
For all the latest cricket news and other details follow CricTracker.
Follow us on Telegram