August 22, 1863 – When Stephenson was declared absent after walking out of the game
The North team player Edwin Stephenson didn't have a great experience with the Surrey team.
Updated - Aug 22, 2018 6:37 pm
137 Views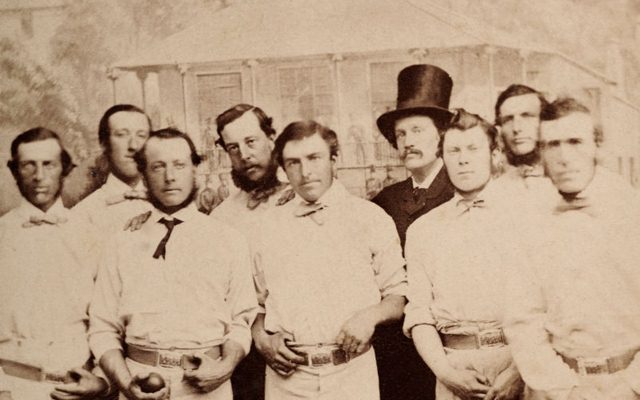 Surrey toured Salford to face the North England team in their return fixture at the Broughton Cricket Club Ground in the 1863 season. In the home fixture played at The Oval, Surrey defeated the visiting side by three wickets. The Surrey team led by Frederick Miller was once again on the top of the Northern team. The North team elected to bat first on winning the toss which didn't turn out to be a good idea.
The Surrey pacers Tom Sewell and Billy Caffyn bowled unchanged for 47 overs to dismiss the hosts to just 50 runs. Sewell took 4/16 in 24 overs while Caffyn claimed five wickets for 30 runs in his 23 overs. No player from the North team got into double digits with the opener Edmund Rowley's nine runs being the highest individual score for the hosts.
Not so great past
The North team player Edwin Stephenson (also known as 'Ned Stephenson' and 'Teddy Stephenson') didn't have a great experience with the Surrey team. An incident during the game for North against Surrey at the same venue in August 1859 was one of the reasons. In that match, Teddy kept wickets for North and got his finger hurt badly. Stephenson walked off the field and the North team fielded with a different keeper on the first day where Surrey were bowled out for 189.
Later, North team requested the opposition skipper Frederick Miller to allow a replacement for Stephenson as he cannot bat. However, the visiting side didn't permit the substitution after a heated discussion. Stephenson came out to bat with one hand amidst the cheers of the crowd. But the North skipper George Parr order Stephenson to comeback before a ball was bowled. As a result, Stephenson was declared absent hurt and didn't take any part in the game which his team lost by 34 runs.
Winning with ten players:
By 1863, Stephenson's differences with the Surrey team increased and deteriorated when he walked to bat on the opening day of the North-Surrey fixture. Teddy came to the crease when the team was 46/8 only to get run out for a duck. Stephenson assumed that he was run out by his partner deliberately and decided to walk out of the game. He didn't take any further part in the game leaving the North team a ten-man side.
Despite playing with one batsman short, North set a target of 85 to Surrey as they made 170 in their 2nd innings after conceding an 86-run first innings lead. William Slinn and George Atkinson bowled unchanged for North taking five wickets piece to bundle Surrey for 64 to snatch a 20-run win.