August 28, 1893 – When an Australian player lit a bonfire amidst a match
The struggle of the Blackpool batsmen gave the outfielders rest as the ball rarely crept to them.
Updated - Aug 28, 2018 3:45 pm
140 Views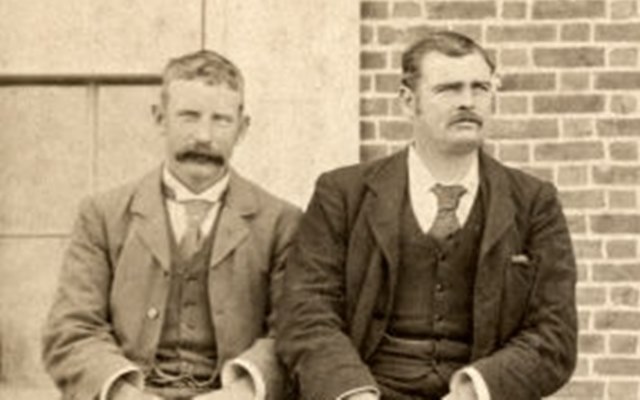 England regained the Ashes trophy in 1893 with a 1-0 series win over the Australians in the 3-match series at home having drawn the final Test in Manchester. Australia, however, were three first-class games away from returning back home. Ahead of the final leg of the tour, the visiting side faced Blackpool team at the Whitegate Park in Blackpool. The game wasn't included among the records as Australia played it under the captaincy of Robert McLeod fielding 12 players against a 16-men Blackpool side.
Australian opener John Lyons scored 62 in just 45 minutes with six fours and three sixes after they elected to bat first. They were bowled out for 205 from 71/1 as Richard Barlow bagging a 5-wicket haul. The home team found it really hard to cope up against Charles Turner and George Giffen as they were reduced to 23/6 on the opening day of the 3-day game. The struggle of the Blackpool batsmen gave the outfielders rest as the ball rarely crept to them.
Let's have some fun:
The all-rounder Arthur Coningham, who was fielding in the outfield, got bored as the ball wasn't just coming towards him. The game was played in extremely cold conditions and Coningham was freezing in the outfield. He then decided to do something bizarre. Coningham started to tear off some grass from the field and also collected twigs from around and put them all in one place. He then borrowed a matchbox from the spectators to light a small bonfire.
While the crowd was still in surprise Coningham put his hands around the fire to keep himself warm. He didn't stop there and in fact, went on to put potatoes in the fire. A spectator handed him two potatoes to bake in the fire. The people sitting behind him were equally surprised and excited by his antics as they had never witnessed something of this sort on a cricket field.
On fire with the ball as well
Skipper McLeod must have observed what Coningham was up to up on the outfield and gave him the ball. He soon dismissed Richard Barlow and Walter Hall recording figures of 2/30 in 11 overs in the first innings. Coningham bagged a five-wicket haul in the 2nd innings including a hat-trick while they were defending a target of 172. Blackpool lost 15 wickets for just 92 as the all-rounder had 5/21 in 9.3 overs before ending the game with his hat-trick.