August 9, 1947 – When a six landed the ground owners in court
The case was escalated to three courts and finally, the House of Lords had to give a judgement.
Updated - Aug 9, 2018 4:33 pm
255 Views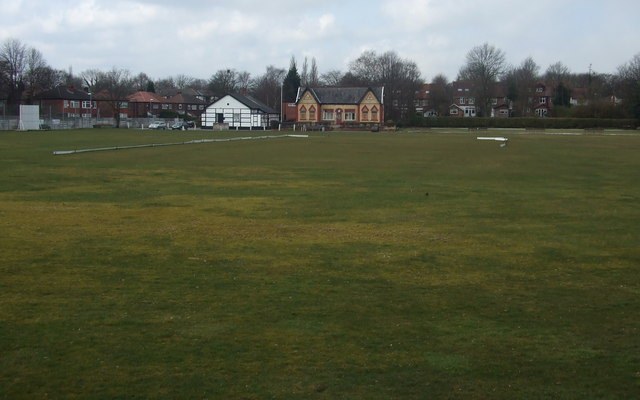 There are many instances in cricket where people outside the field getting hit by the ball that travels beyond the ropes for a six. However, one such instance during a club game in England produced an interesting response. Denton St Lawrence 2nd XI faced the Cheetham 2nd XI on August 9th in 1947 at the Cheetham Cricket Club Ground in Manchester. A batsman from the visiting team struck a powerful blow down the ground that travelled about 100 yards (91 meters) from the point of contact.
The ground had a fencing about 17 yards (5.2 meters) from the pitch but the shot was good enough to clear the fence that was 78 yards (71 meters) from him. At the same time, Miss Bessie Stone walked out of her house and she was hit by the ball on her head.
The game continued after the ball was returned and Bessie Stone was aided with medical help. However, after recovering from the blow, she decided to sue the owners of the Cheetham Cricket Club Ground (Bolton and others). Stone claimed the ground was too near to the road and the owners neglected the safety of the public by constructing a short fence.
First appeal:
The hearing of the case took place in Manchester Michaelmas Assizes on 15 December 1948 by the Judge Oliver Stonewell. He delivered a short judgment on 20th December by dismissing the case on all grounds stating that there was no negligence involved. As per the owners of the ground, there were only six hits which cleared the fence of the ground in nearly 30 years of the club's history with no evidence of any injury.
Second appeal:
The next appeal was heard in the Court of Appeal between 13 October and 14 October 1949 and the judgment was delivered on November 2. Judge Somervell declared that the ground owners had not taken due and reasonable care, so was not negligent either. However, Singleton and Jenkins LJJ, mentioned that an accident of this type required an explanation as the owners were aware of the potential risk. Thus, the Bolton and other owners were determined negligent in the Court of Appeal and went on to appeal to the House of Lords.
Final hearing:
The House of Lords heard the argument on 5 March and 6 March 1951, with Lord Porter, Lord Normand, Lord Oaksey, Lord Reid and Lord Radcliffe delivering their judgment on 10 May 1951. The House of Lords concluded that the defendants (Bolton and owners) were not liable for what happened during that incident. Thus, Miss Stone Bessie's claims were turned down and she received no compensation despite getting injured.