Australia and New Zealand announce HK Sixes squad
The Sixes boasts of a history that is a reminder for how the tournament has been a showcase for future Australian stars
Updated - Oct 17, 2017 10:42 pm
2.3K Views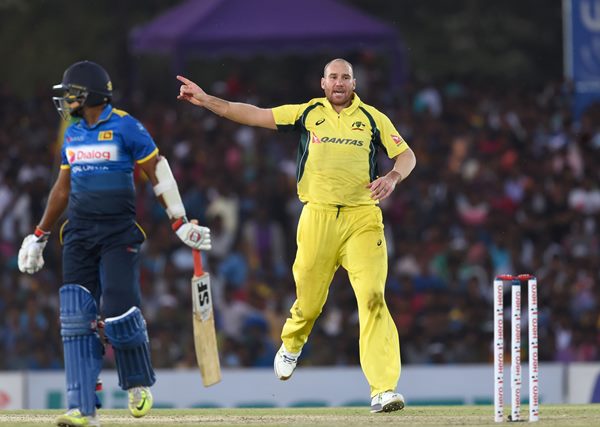 2010 Sixes champions Australia have announced a well-crafted line-up for the Hong Kong World Sixes at Kowloon Cricket Club scheduled to begin on October 28. The squad is headlined by John Hastings, the leading wicket-taker for all fast bowlers in One Day International cricket in the year 2016.
Giving Hastings company is short-form specialist Ben Laughlin, whose world-class slower ball is a much-loved sight in the T20 Leagues across the globe, including the IPL, with the Chennai Super Kings, and the Big Bash League for Adelaide Strikers.
Another interesting inclusion is that of 19-year old spinning prodigy Arjun Nair, who first earned a New South Wales contract at 17 and is one of the few Australian off-spinners that can effectively bowl the mystery 'carom' ball, as reported by Cricket Hong Kong.
Like the rugby sevens and New Zealand, the Sixes boasts of a history that is a reminder for how the tournament has been a showcase for future Australian stars, with players David Warner first playing in the tournament in 2008 as a 21-year-old and Glenn Maxwell winning the man-of-the-tournament award as a 22-year-old in 2010.
Peter Fulton to lead NZ
Widely known as "two-metre Peter" Fulton was an accomplished player across all three formats of the game and scored centuries in each innings of a Test against England at Eden Park in 2013, as well as reaching three figures in a 2006 one-day international against Sri Lanka. The 38-year-old will captain the Kiwis squad. Left-arm spinner Ronnie Hira has represented New Zealand in 15 Twenty20 internationals, while Canterbury legend Shanan Stewart has played four one-day internationals for New Zealand.
The Hong Kong World Cricket Sixes will be held on 28-29 October at Kowloon Cricket Club.
Australia: Ben Laughlin, Arjun Nair, Nathan Reardon, Alex Gregory, John Hastings, Matt Short, Sebastian Gotch
New Zealand: Peter Fulton (captain), Shanan Stewart, Roneel Hira, Brad Cachopa, Graeme Beghin, Elliott Herd, Steve Wilkins.