Australia should not change their complete identity because of one scandal: Gautam Gambhir
Only time will tell how successful would Australia's new approach be.
Updated - Dec 11, 2018 12:30 pm
2K Views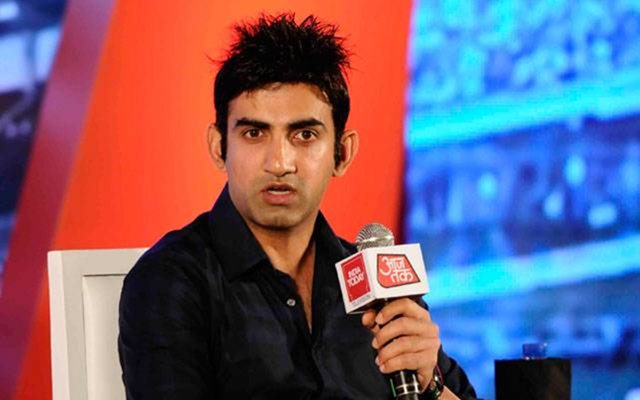 Follow us on Telegram
The ball-tampering scandal in the Cape Town Test was one of the darkest phases in Australian cricket. The scandal led to several changes in Australian cricket. Cricket Australia dealt the scandal with a stern hand, taking some big calls. They slapped lengthy bans on their captain Steve Smith, vice-captain David Warner, and newcomer Cameron Bancroft.
Few days after the scandal, Darren Lehmann resigned from his post of head coach while James Sutherland stepped down as Cricket Australia CEO, thus ending his two-decade long association with the board. Not only that, but it also led to a change in the attitude of the Australian team. A team that gave the oppositions a tough time on the field not only with bat and ball but also with their rugged attitude has now decided to tone it down.
New coach Justin Langer has coined terms like 'elite honesty', making it clear that Australia's 'win at all cost' mentality will take the back seat during his tenure. Skipper Tim Paine has also made it clear that the team would do everything to win back the fans' trust.
Gautam Gambhir unimpressed
Only time will tell how successful would Australia's new approach be. However, it seems like Australia's quest to become a likeable team has not gone down well with many and former India opener Gautam Gambhir is definitely one of them. The World Cup-winning star, who recently retired from the game, feels that Australia should not change their identity just because of one scandal, "Australia should play the same way they have always played; one scandal should not change their complete identity," Gambhir said as per quotes on Sportstar.
Gambhir pointed out that aggression brings out the best of the Aussies and sees no harm in being aggressive as far as the line is not crossed. "They have always played their best when aggressive. There is nothing wrong in it as long as you do not get personal. Humans are bound to show their emotions. Robots do not play professional sport," he said.
"I have been sledged and I have sledged also. It is not just the Australians and South Africans who do. Indians sledge too. The banter is always good and keeps everyone on their toes. Australia did something wrong [ball tampering scandal] and they have been punished for it. Let's not make too much of a hue and cry," he added.
Meanwhile, Australia have made a dreadful start to their home summer. India beat them by 31 runs in Adelaide to take the lead in the four-match series. Chasing an improbable 323, Australia gave India a run for their money but were eventually all out for 291.
[interaction id="5c0b8eb9fc61dd40362ab70c"]
~ Written by Bijoy
Follow us on Google News