Australia vs India, 2018-19: 2nd Test – Statistical Preview
All the key stats and numbers ahead of the crucial second Test in Perth.
Updated - Dec 13, 2018 4:49 pm
218 Views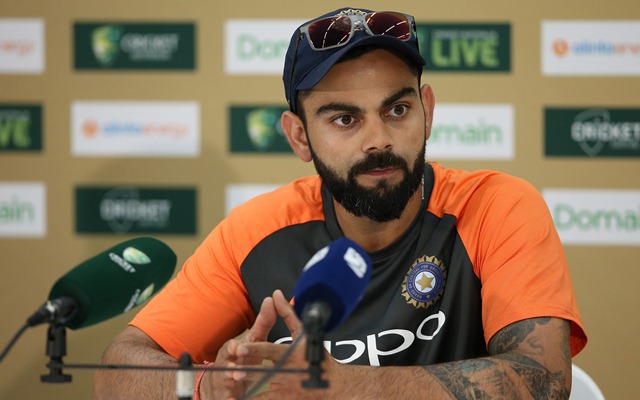 India made a great start to the Test series winning the Adelaide Test by 31 runs to become the first Indian side to win the first match of a Test series Down Under. The all-important second Test of this series will be hosted by the Perth Stadium which is making its Test debut. Australia, who remain unchanged even after a defeat, will take on the visitors on what is considered to be a spicy and bouncy track.
All the key stats and numbers ahead of the crucial second Test in Perth:
1 – The last month's match between Western Australia and New South Wales is the only first-class match hosted by the Perth Stadium. Among the ten Test venues in Australia, the Perth Stadium has hosted the second-fewest FC games before Test debut.
The TIO Stadium in Darwin's first FC game was a Test match. The WACA Stadium in Perth hosted 146 FC matches prior to its Test debut; the only venue in Australia to host over 50 FC matches before Test debut.
---
6 – Australia have lost five of their last six Test matches with the other game ending in a draw. This is the first time since 2013 that the Aussies have gone six straight Tests without a win.
---
20 – India have been unbeaten in all the 20 Test matches whenever Virat Kohli won the toss. India won 17 out of those 20 matches and drew three other Tests.
---
40 – Current Indian batsmen Ajinkya Rahane (49.3), Virat Kohli (44.84) and Cheteshwar Pujara (40.63) have 40+ batting averages in Test victories outside Asia. However, only Kohli (40.82), among the trio, has a batting average over 40 in Test defeats outside Asia. Rahane and Pujara have an average of 31.3 and 25.21 respectively in those matches.
---
195 – Bhuvneshwar Kumar needs five more wickets for 200 wickets in international cricket. The pacer has 63 wickets in Test cricket to his name – 99 and 33 wickets respectively in the ODI and T20I format.
---
493 – Nathan Lyon needs seven scalps for completing 500 wickets in first-class cricket. The Perth Test will be the Australian opener Aaron Finch's 500 appearances in professional cricket. He featured in 81 FC games, 175 List A matches and 243 T20s thus far.
---
2993 – KL Rahul is seven runs away from completing 3000 runs for India in international cricket. Rahul (1894) also needs 106 runs for reaching 2000 Test runs. His opening partner Murali Vijay (3962) is in need of 38 more runs to complete 4000 Test runs.