Australia vs India: Zaheer Khan responds to Virat Kohli's 'poor communication' statement in Rohit Sharma's fiasco
Rohit Sharma to be assessed for his fitness on December 11 in NCA.
Updated - Nov 27, 2020 11:36 am
144.7K Views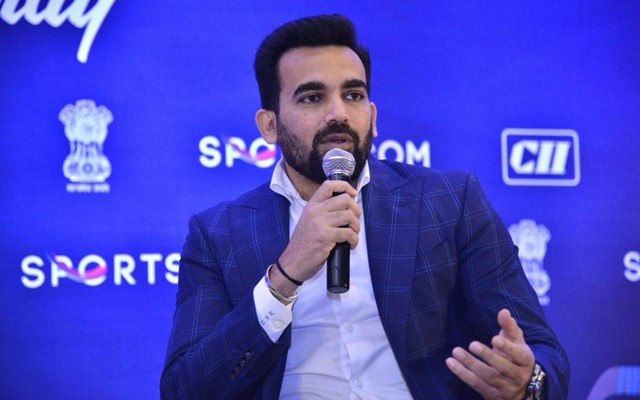 Follow us on Telegram
There are a lot of debates circling hitman Rohit Sharma's inclusion in the Test squad of India against Australia. He moved to National Cricket Academy from Dubai after lifting the IPL trophy for the record fifth time. It was supposed that he has moved there to address his fitness issues as he went down with a hamstring injury during one of the matches in IPL 2020. As per BCCI sources, it was reported that nobody knew who asked Rohit to move to Bangalore rather than boarding a flight from UAE to Sydney.
However, in the latest turn of events, Indian skipper Virat Kohli stated that 'there's no proper communication in Rohit's case.' In the same light, Zaheer Khan came forward to clear the air regarding his case. Khan told that every format requires different levels of fitness, and it was seen that his body reacted differently in IPL 2020 season.
Rohit Sharma's body reacted completely differently in the IPL: Khan
"Yes, communication has been the talking point. But, when you look at different formats of the game, different fitness levels are required. I think in Rohit's case, communication around that part is simple. His body reacted completely differently in the IPL and was fit enough to play T20 format for Mumbai Indians. He got 70-odd crucial runs in the final as well," said Khan in Cricbuzz live show.
Rohit Sharma was supposed to fly to Australia for the Test series, and he is the vital cog in the team's lineup. However, he chose to fly back to India to maintain his fitness levels. Skipper Virat Kohli came with rather shocking statements when he said that he has no idea about Rohit's plans to travel NCA or his fitness issues. Sharma would be assessed for his fitness on December 11 in NCA, Bangalore.
"We had no information whatsoever on the reason why he is not travelling with us. The only other information we have received officially, that he is at the NCA, and he will be further assessed on December 11. From that selection meeting to IPL finishing till the last e-mail, there has been no information, lack of clarity and we have been playing the waiting game on this issue for a while, which is not ideal at all. It has been confusing," said Kohli in a virtual press conference.
Follow us on Google News