Australian umpire fined AUD 5000 after challenging his son's dismissal in U-13 game
The Australian umpire has accepted his unethical behaviour in the meanwhile.
Updated - Nov 27, 2020 6:52 pm
1.3K Views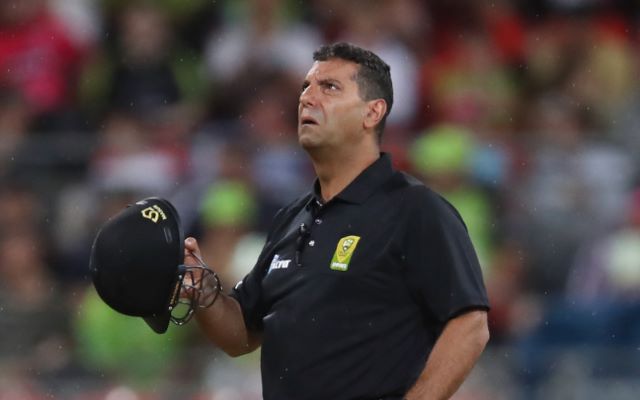 A famous cricket umpire of Australia has been fined 5000 AUD when he got involved in a heated argument on his son's dismissal in an under-13 game. Gerard Abood is a member of Cricket Australia's board and has been sanctioned by the concerned authorities for his action. He questioned the decision while his son was given out on 98 runs during the last ball of the innings in a match held in Sydney on November 15.
After the disturbing incident, a complaint has been registered against him at Cricket Australia by the St George District Cricket Association. After his matter was heard, the board has stated Abood's conduct as "contrary to the spirit of cricket" and "unbecoming of a representative or official." He has been ordered to complete a term of voluntary service by the national cricket board. Abood will have to train the domestic umpires for 20 hours through Cricket NSW (New South Wales) within the next 12 months.
The Australia umpire accepted his disrespectful behaviour
Abood has not accepted the usage of "foul or intimidating language" during the decision of the field umpire but has accepted his fault to challenge the decision in a disrespectful manner. " I accept that I have breached Cricket Australia's code of conduct and apologize unreservedly," said Abood, who has officiated nine international matches as quoted by The Sydney Morning Herald.
He also added that being a volunteer in the same field, he is aware of the "sacrifices made by people to ensure junior sport thrives." He accepted that he should have acted reasonably, especially after his reputation in the international realm. "I am sincerely sorry for my part in this incident and will work hard to restore my reputation," he added.
His son's dismissal didn't impact the course of the game as Inner West Harbour Junior Cricket Association lost the fixture against St George District Cricket Association by three wickets. However, the dismissal did hold him back from completing his century, which affected his average in the under-13 New South Wales Youth Championship. He might be sanctioned further if his code of conduct is found against IWHJCA's norms.