Avesh Khan is grateful to MS Dhoni & Rahul Dravid for their advice
Avesh is already four-year-old in first-class games after having made his debut before turning 18 and has taken 23 wickets.
Updated - Nov 12, 2018 9:45 pm
10.6K Views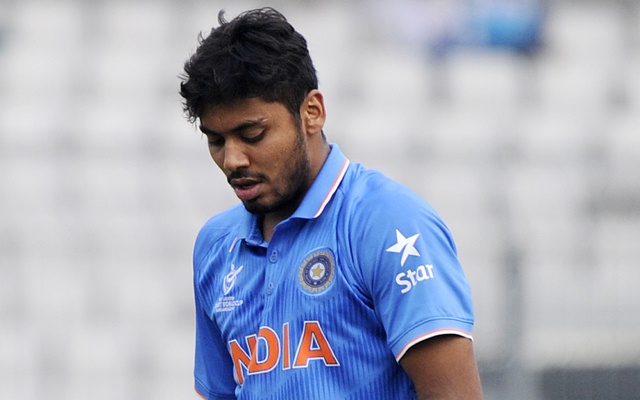 It's not easy for aspiring quick bowlers to make a name in Indian conditions. One certainly needs to have a strong willpower to overcome the challenges to make a mark in this special art in the game of cricket. And 21-year-old Avesh Khan has been giving enough indication that he has all the ingredients in him to become a lethal force with the ball at the highest level one day.
Avesh, however, is grateful to two Indian greats for doing his confidence a world of good and they are Mahendra Singh Dhoni and Rahul Dravid. The youngster also cited his experience at the net sessions with the Indian team during the Asia Cup in the United Arab Emirates in September. Avesh is already four-year-old in first-class games after having made his debut before turning 18 and has taken 23 wickets in nine games so far at an average of 33.95 and economy rate of 3.10.
Dhoni's tips
Speaking to the Indian Express, the right-arm fast medium bowler said Dhoni was impressed with his pace and gave him a few tips to improve his game.
"I was bowling with the conventional grips for outswing and inswing. Mahi Bhai was watching and he told me to bowl with a scrambled seam on wickets that didn't offer much help to fast bowlers. He explained it thoroughly that on docile pitches if the ball lands on the seam there would be little seam movement. But if leather hits the deck, the ball might stop a bit and the batsman could mistime and hit it in the air," Avesh said.
He also said that Dhoni advised him to focus on dismissals like bowled, leg-before and catches in the cover and mid-wicket areas on wickets that don't assist fast bowlers instead of caught behinds and catch at slips. "He (Dhoni) advised me to hit consistently on a particular area and the importance of bowling dots balls to put pressure on the batsmen," Avesh said.
Avesh also spoke highly of Dravid
The Madhya Pradesh bowler also spoke highly about former Indian captain Rahul Dravid saying the latter encouraged the youngsters with his pep talk. He revealed how Dravid, coach of the U19 team, told the team "hard work begins now" after the Indian colts lost the final of the World Cup to the Windies in 2016.
"We were fortunate to have Rahul sir. The real education was the meeting that he had with us after we lost the final. 'This is not a very big thing. In fact, hard work begins now,' Rahul sir had said. The meeting taught us about the importance of putting things in perspective," Avesh said.