Ball tampering happens in Dhaka League: Khaled Mahmud
The former Bangladesh skipper believes that tampering of the ball isn't a new thing after all.
Updated - Mar 27, 2018 4:05 pm
987 Views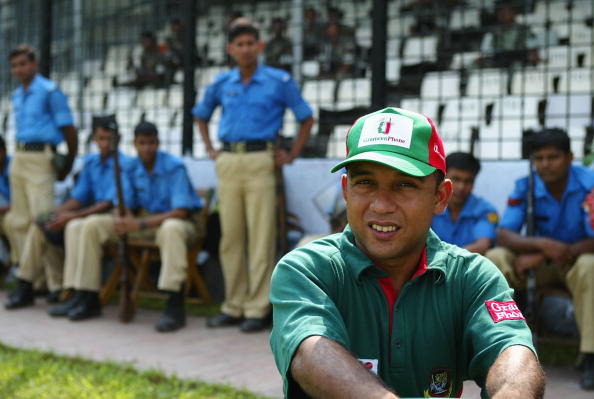 A fierce contest between bat and ball is a treat to watch in a game of cricket. However, cricket is in center stage for all the wrong reasons. Players have come into limelight not because of their performances but because of violating the law. Former cricketers are bringing up past instances where ball tampering was done but not caught on camera.
Bangladesh cricket team hasn't been involved in ball tampering cases. However, former cricketers revealed that ball tampering used to be done in the domestic leagues in Bangladesh but not by any Bangladeshi bowlers. Players from Pakistan visited Bangladesh in large numbers to feature in domestic cricket of Bangladesh. They were the ones who brought 'tampering' down on the country once upon a time.
Khaled Mahmud discusses the possibility of reverse swing
Former Bangladesh skipper Khaled Mahmud however, went on to quash the claims stating that it was indeed a common occurrence in the Dhaka League.
"If you turn the page of match histories in Dhaka league, you would come to see a bowler after conceding 40 runs in first 5 overs, picked up 5 wickets in next five overs. Whenever Pakistani bowlers came, it happened due to reverse swing," Khaled Mahmud said during the Independence Day Exhibition match at the Shere Bangla National Stadium in Dhaka.
Even the Bangladesh Premier League may be affected by cases of ball tampering. Cameras might have failed to detect such actions but it does not mean that such actions are not practiced. "It became a part of cricket as many legendary cricketers also did this," Khaled Mahmud added.
Bangladesh ICC trophy winning captain Akram Khan also voiced alongside Habibul Bashar saying, "Our cricketers do not have the mentality of winning a match with wrongdoings. I hope it will never happen here. Even domestic cricket in our country is also free from these troubles."
The recent sandpaper gate has had a negative impact on cricket. Fans all around the world are waiting for the verdict. Former cricketers have called for a bigger punishment for the accused cricketers to ensure that such actions are not repeated again.