Bangladesh to tour Zimbabwe for lone Test, six-white ball games in three phases
All six white-ball games will be played at the Harare Sports Club.
Updated - Jun 10, 2021 5:47 pm
340 Views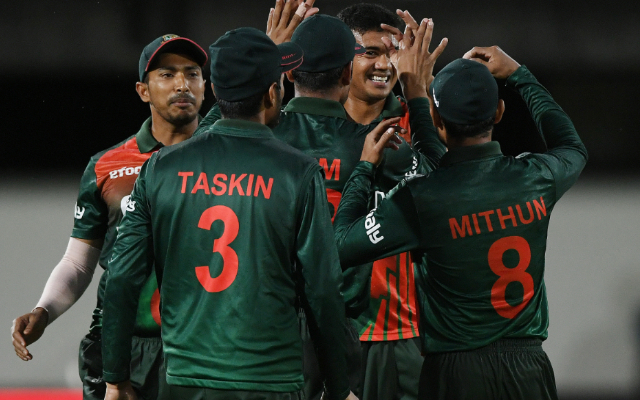 After a long wait of eight years, Bangladesh are all set to tour Zimbabwe for an all-format tour. The visitors will square off against Zimbabwe in a lone Test match followed by three One Day Internationals and as many T20 Internationals. While the Test match will be played at Bulawayo, Harare will play host to the entire white-ball segment of the tour. 
The tour will be hosted in three phases. The itinerary of the whole series has been designed in a way that Bangladesh can send their players in three phases for the respective series. This has been done to ensure that the players do not succumb to mental pressure due to the bio-secure bubble.
Also, the Zimbabwe authorities have agreed upon a short quarantine period. This means that the Bangladesh will be required to undergo isolation for a single day and they can play a warm-up game before featuring in the Test match from July 7 at the Queen's Sports Club, Bulawayo. Bangladesh is set to arrive in Zimbabwe on June 29.
The warm-up game is important for the visitors considering they played their last international fixture in May 2021 against Sri Lanka. The Test match will be followed by a 50-over warm-up game on July 14 and three One Day Internationals on July 16, July 18, and July 20 respectively.
The three T20 Internationals will be played on July 23, July 25, and July 27 respectively at the Harare Sports Club, Harare. Speaking about the highly-anticipated tour, Akram Khan, BCB cricket operation chairman, told reporters on Wednesday (June 9), "We will have to do one-day quarantine and later we will do our regular activities (from July 1)." 
'"We have not planned for any practice at home but we need to talk with the head coach to know his mind," said Akram. "There can be Test cricketers in DPL teams that won't reach the Super League of the tournament and in that case, they will be free. If they are keen to do practice we will surely make some arrangements for them," he further added.
Bangladesh tour of Zimbabwe 2021 itinerary:
June 29: Bangladesh land in Zimbabwe
July 3-4: Two-day warm-up match, Bulawayo
July 7-11: Only Test match, Queen's Sports Club, Bulawayo
July 14: One-day warm-up match, Harare Sports Club, Harare
July 16: 1st ODI, Harare Sports Club, Harare
July 18: 2nd ODI, Harare Sports Club, Harare
July 20: 3rd ODI, Harare Sports Club, Harare
July 23: 1st T20I, Harare Sports Club, Harare
July 25: 2nd T20I, Harare Sports Club, Harare
July 27: 3rd T20I, Harare Sports Club, Harare