Barmy Army targets Steve Smith and David Warner with a song
Australian cricket hasn't had much to cheer about in the last one week.
Updated - Mar 27, 2018 11:17 pm
4K Views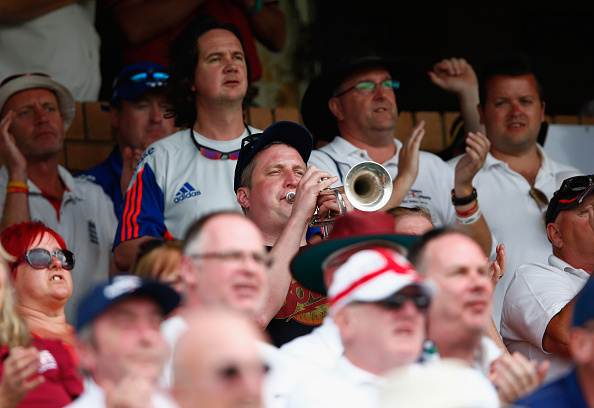 The Aussies are renowned for not leaving any stone unturned while sledging their opposition. They have received backlash for their antics on the ground, however, this time around they had to shell out a heavy price for their actions. Their cricket is currently in shambles following the ball-tampering fiasco and might be slapped with punishments with further revelations coming to the fore.
Barmy Army jibes at the Aussies
Meanwhile, the Barmy Army is rubbing salt to their wounds by trolling them. As per reports in foxsports.com, they have churned out a song on the incident. In the lyrics, they have taken a sly dig at Steve Smith. Meanwhile, the song has also targeted David Warner in his earlier altercation with Quinton de Kock during the opening  Test at the Kingsmead in Durban.
De Kock was accused of hurling lewd comments for Candice Warner, David's spouse, which irked the Aussie opener. Subsequently, he barged into de Kock inside the dressing room. The song ends with Candice's earlier relationship with New Zealand rugby-player Sonny Bill Williams. Reportedly, Williams was also seen checking into the same hotel in Cape Town where David and Candice were put up.
Australian cricket hasn't had much to cheer about in the last one week. Warner, Smith and Cameron Bancroft were found to have been involved in the ball-tampering crime. Subsequently, Warner and Smith stepped down from the leadership role for the remainder of the third Test. Bancroft and Smith were later handed respective punishments.
Meanwhile, here are the lyrics of the song
"Steve Smith is an Aussie
He wears a baggy cap
And when he saw some sticky tape
He said I'm having that…
He gave it Cameron Bancroft
Who rubbed it on the ball
Those cheating Aussie convicts
They'll never change at all!
Oh…Davie Warner's Aussie
He wears the baggy green
He dribbles like a caveman
His behaviour's obscene
He's rather fond of Candy
She gives him such a thrill
But when he offers her de Kock
She begs for Sonny Bill!"