BBL 2018-19: Backyard-cricket style bat flip to replace coin toss in the upcoming season
Will the innovation work?
Updated - Dec 10, 2018 3:54 pm
829 Views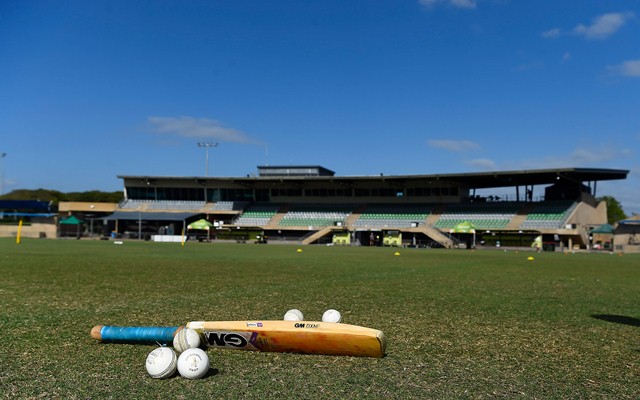 The upcoming season of the Big Bash League (BBL) is all set to get underway on December 19. The defending champions Adelaide Strikers will lock horns with the Brisbane Heat in the tournament opener at the iconic Gabba. While the eighth season of the highly reputed T20 league has once again created excitement in the country, the organisers are set to use a unique alternative to traditional coin toss which decides a team winning it will bat or bowl first.
In a move to rile traditionalists, the BBL officials have decided to use the backyard-cricket style bat flip instead of a coin toss this time around. The captains of the two teams will no more be calling 'heads' or 'tails' now at the toss. It will be usurped by 'flats' and 'hills' as the Australian T20 league will become the first ever competition to opt for such an approach.
Known for its innovation, BBL was the first tournament to employ for the bails with LED to make it easy for the third umpire to determine when making the decision. The invention made life easy for the TV umpire as the zingy bails illuminate after being dislodged.
BBL Head excited to announce the new innovation
Cricket Australia's Head of BBL, Kim McConnie, was extremely excited to implement the backyard-style cricket in the upcoming season. "For me, it's a great moment which reflects what BBL is about. If you think about a coin toss it's not really what kids do. If you're out in the backyard what do you do? You toss the bat to decide," she was quoted as saying abc.net.au.
Having said that, the new method comes with its own issues. The 'hills' is the favourite call in the backyard as the bat normally tends to rest with its 'flats' side on the ground. However, McConnie informs that a lot of science has been worked into this process to promote an even result.
"You'd be surprised at the science that's gone into this. It is a specially weighted bat to make sure that it is 50-50. I've got it from great authority at our [bat maker] Kookaburra friends that this is a tested and weighted bat to deliver that equity," McConnie further added.
[interaction id="5c0d27656c97ee83cff35cfe"]