BBL 2021-22 to proceed without DRS amid Covid-enforced logistical challenges
The technology was set to be introduced for the first time in the upcoming edition.
Updated - Oct 11, 2021 3:19 pm
174 Views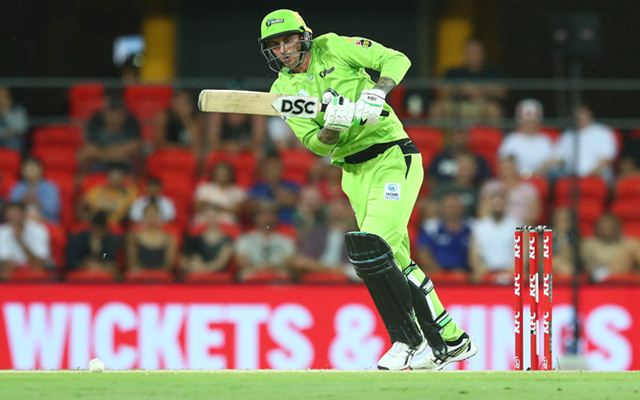 Follow us on Google News
Cricket Australia has scrapped the plans to introduce Decision Review System into the Big Bash League's upcoming edition owing to border closures in Australia amid the Covid-19 pandemic.
Big Bash officials were planning to introduce a version of the DRS for the first time this year but the requirement to get government exemptions for up to 15 UK-based operators to enter Australia and then move them and their equipment around the country has proven to be too great a logistical challenge, a cricket.com.au report states.
"With the need to bring anywhere up to 10 or 15 extra people from the UK to operate it and move that level of additional cameras and infrastructure around the country… it just got to a point where we couldn't reliably be clear that we could do all 61 games in a way the competition would warrant," Dobson told cricket.com.au.
"It's a combination of people, technology, time and set-up. Introducing that in a normal year for the first time will be a challenging project, so to overlay all the other issues we're dealing with, it's just a step too far.
"We've spent a lot of time exploring all options and understanding the technology, logistics and complexities around it. The technology providers were comfortable with all that in a normal year."
The ball-tracking technology, for instance, needs multiple cameras to be installed at different points in the venue and takes nearly 24 hours to set up before it can be successfully used in a match. That is a challenge to ensure as multiple BBL fixtures are played at different venues on the same day, requiring significant travel and logistical arrangements. Further, that the DRS will be used for the Men's Ashes at the same makes it tougher for the BBL to use the technology amid a shortage of operators.
"There are times in the BBL season where we've probably had four or five different venues (in use) over the course of 48 hours.
"And then you overlay (the fact that broadcasters) Seven and Fox have different technology providers, so then you're trying to work through who's the broadcaster and which technology provider is going to be in place for this game. You can see the complexity builds pretty quickly.
"We have a clear intention of bringing something in that works for the BBL and the WBBL in the future, and we will now turn our attention to what that looks like next year."
Despite the many challenges, BBL boss Dobson wanted to introduce the system after plenty of howlers in the last few seasons. However, the border closures mean the wait DRS continues.
Follow us on Telegram