BCA takes unjustified turns in handling senior players like Yusuf Pathan
Earlier, Yusuf wasn't a part of the probables 30 list but was picked in the last 15.
Updated - Feb 19, 2018 10:23 pm
298 Views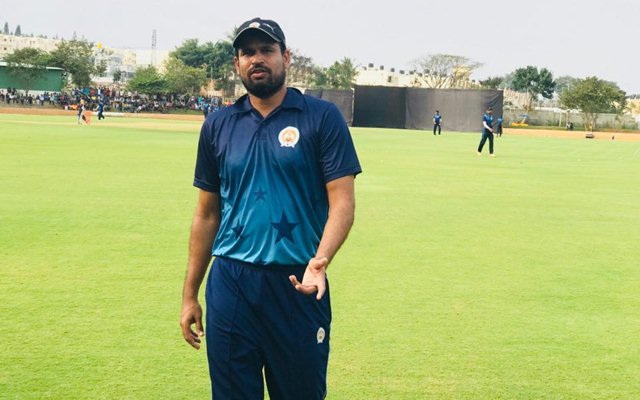 The Baroda Cricket Association (BCA) has recently come under the scanner of the critics for their unjustified decisions. These decisions, in particular, have been against the senior players of the side. The entire episode came to the fore after the selectors dropped senior player Yusuf Pathan ahead of the knockouts stage of the ongoing Vijay Hazare Trophy 2018.
Team Baroda has been riding on fine form in the tournament and is lined up to play against Saurashtra in Delhi on February 22. Ahead of the big fixture, BCA selectors opted to axe veteran all-rounder Yusuf. Akshay Brahmbhatt has been roped in as a replacement for the former Indian cricketer in the squad. It is worth noting that Akshay was earlier not even picked in the U23 team of Baroda for the BCCI U23 One-Day fixtures.
The selectors tried to justify their move by citing Yusuf's poor form in the tournament. In the six matches that he played, the 35-year-old could only muster 79 runs and picked up a solitary wicket. "Yusuf played six matches in the tournament but didn't perform well. So, it was decided to drop him and give chance to another player. His poor performance is the only reason behind leaving him out," said a BCA official as quoted by TOI.
However, some of the sources in the association have reportedly mentioned that two of the selectors wanted to go ahead with the winning combinations. They did not want Yusuf to be dropped. But consultation with the team head coach resulted in the axing of the veteran cricket. It is worth noting that albeit everything seems justified from the outside, things are actually more complex.
Earlier, Yusuf was not even a part of the squad of 30 probables named by the BCA selectors. Considering alternative options, he was in line to play in the Dhaka Premier League, had received a NOC from the BCCI and was set to leave for Dhaka.
However, the selectors asked him to give a fitness test. Yusuf passed the test and he was added to the squad of 15 at the very last moment. "It is for selectors to decide which player will be part of the team," said Snehal Parikh, secretary (in-charge), BCA had quoted.
Furthermore, some of the sources have revealed that there is very little synchronization among the players and the team management in the Baroda camp. There is a lot of distress in the dressing room and the way they're handling the senior players is just an outcome of the same.
For the latest cricket news, follow CricTracker.