BCB ensure to take strict action against pacer Mohammad Shahid
Shahid has denied all allegations terming it an act of jealousy.
Updated - Jul 10, 2017 3:59 pm
235 Views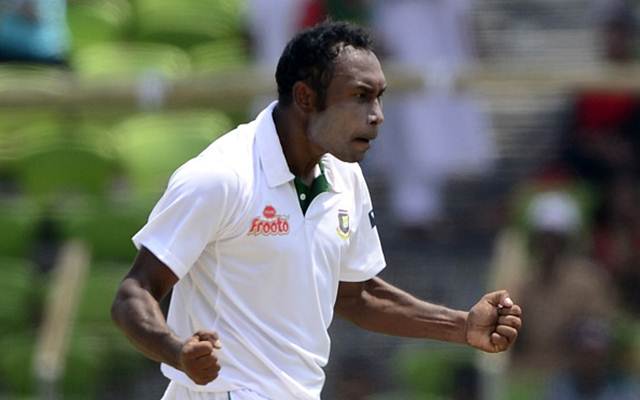 Following a lot of speculation, the Bangladesh Cricket Board (BCB), led by Chief Executive Officer Nizamuddin Chowdhury has urged not to allow any leeway to national team pacer, Mohammad Shahid, if the accusations of torturing his wife are proved correct. The Bangladesh cricketer was accused of kicking his pregnant wife earlier this month. The couple has been married for eight years and has a daughter and a son.
Shahid's wife Farzana Akter emphasised that her husband's attitude turned overnight when he received cash money after making his debut in international cricket. She even blamed him for getting involved in extramarital affairs during that period of time. Farzana has submitted a written statement to BCB describing all persecutions in this regard.
In her statement, Farzana stated that she was subjected to constant torture. And Shahid didn't show any affection towards their 11-month-old daughter, one of the couple's two kids. She further mentioned that Shahid has never hugged their daughter and doesn't allow her to sit on his lap.
Dalu Kazi, cousin of Shahid's wife also claimed that the cricketer "regularly tortured" Farzana since the marriage. Dalu, meanwhile, stated that his sister, along with her father has visited the Hatimara Police Camp in Munshiganj earlier this week.
Shahid has denied all allegations terming it an act of jealousy
According to bdcrictime, Shahid has denied all the allegations made against him and said, "She is claiming too much than what actually happened. I think my wife's brother-in-law conspiring against me to create a bad image of me to the people. Because he is jealous of my success as people call me a 'big cricketer'."
The 28-year-old pacer has played five Tests and one T20 International for Bangladesh before being sidelined due to an injury. He played his last international game in 2016 following which picked the injury while participating in the domestic Bangladesh Premier League.