BCCI appoints Ravi Shastri as the director of Cricket for England ODIs
Updated - Aug 19, 2014 3:23 pm
27 Views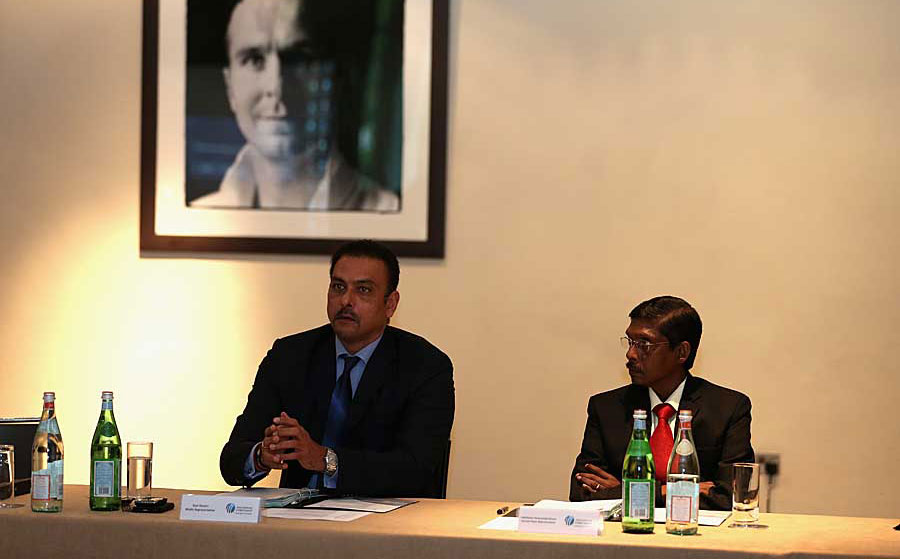 Follow us on Telegram
There has been a loud noise from all the sections of Cricket fraternity be it fans, experts or former players about the need for change in Indian Cricket Team and support staff after India's dismal performance against England in the recently concluded test series.
BCCI has finally eared to those noises and has appointed former Indian player Ravi Shastri as the director of Cricket for England ODIs. While BCCI has restored the faith in Captain Dhoni and has also retained Duncan Fletcher as the Head Coach, the fielding coach Trevor Penney and bowling coach Joe Dawes, have been "given a break" for the one-day series in England.
Former India allrounder Sanjay Bangar and former India fast bowler B Arun has been appointed as assistant coaches. R Sridhar, the former Hyderabad left-arm spinner, will join the support team as the fielding coach for the one day series.
While talking to ESPNcricinfo, board secretary Sanjay Patel said "The team is with Ravi Shastri. Now it is his baby. He will handle everything." This hints that Fletcher might have been retained for now, but command has been handed over to Ravi Shastri. This also signals that this might be perform or perish signal for Duncan Fletcher.
We will like to remind our viewers that it is not the first time that Indian Team has been handed over to Ravi Shastri, he was put in command after a disappointing first round exit in 2007 World cup as well. Ravi Shastri had refused to take a long term role with the team at that time and might also be in anad hock role this time as well. The entire nation will pray that Ravi Shastri atleast restores the fighting spirit in Indian Team especially in the batsmen.
Another thing to ponder is the BCCI stand with Coaches, as we have seen in the past that BCCI is more inclined towards foreign coaches right John Wright to Duncan Fletcher but has always fallen back to Indian support staff in crisis situations. May be it is time for BCCI to rethink on its inclination towards foreign coaches.
Follow us on Google News