BCCI comes up with revamped structure for Ranji Trophy 2017-18
The 2017-18 season of Ranji Trophy will get underway on October 6.
Updated - Aug 25, 2017 3:13 pm
1.1K Views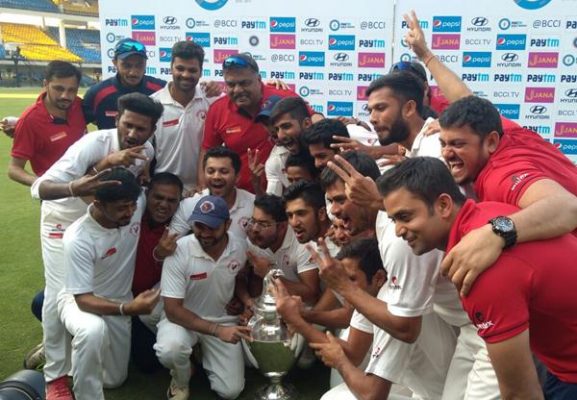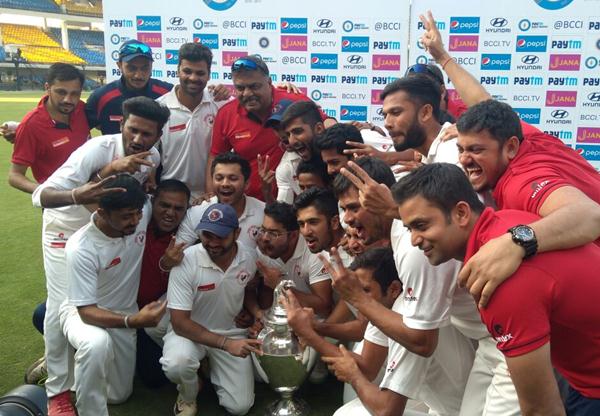 Follow us on Google News
The Board of Control for Cricket in India (BCCI) has come up with a revamped structure for the upcoming edition of the Ranji Trophy. The revamped plan is expected to make the tournament a more balanced one and increase the efficiency of the premier domestic tournament of Indian cricket. With the various suggestions put forth by the various committees of the board, and the inputs given by former cricketer Virender Sehwag, the BCCI chalked out the new schedule for the 2017-18 edition of the Ranji Trophy.
As per the reports in the Times of India, the tournament will have 28 participating teams divided into 4 groups – A, B, C, and D. In the previous editions, since 2012 season, there used to be 3 groups comprising of 10, 10, and 9 teams. Hence, the new structure offers greater balance with 7 teams in each pool.
"Seven teams in each group will balance the tournament nicely, unlike the previous format (10+10+9). Most importantly, this format will help us manage the workload of the bowlers, particularly the pacers, in a better way. Keeping Sehwag's suggestion in mind, this time we've consciously kept a four-day gap between all games in the Ranji Trophy," a source quoted.
"This will help the bowlers recover well for the next game. Earlier, a bowler from a Ranji-winning team would end up bowling in 12 games within a few months. That workload has been reduced by two games," the source added further.
Key details
The top two teams from each group will advance to the quarterfinals. Earlier, three teams used to advance from A and B group, and two from the C group. The 2017-18 season of Ranji Trophy will get underway on October 6. The knockouts will commence on December 7, the semi-finals will be played from December 17, and the finals will take place on December 29.
The Irani Cup will be played from January 11-15. Also, the matches will be telecast from the round 1. One match from the first round will be telecast on the Star network. The heavyweights of the tournament, Mumbai, will play their first game against Madhya Pradesh at Indore.
Ranji Trophy groups
Group A: Karnataka, Delhi, Assam, Maharashtra, Hyderabad, Uttar Pradesh, Railways.
Group B: Jharkhand, Gujarat, Kerala, Saurashtra, Haryana, Team Rajasthan, Jammu & Kashmir.
Group C: Mumbai, Tamil Nadu, Andhra, Madhya Pradesh, Odisha, Baroda, Tripura.
Group D: Himachal Pradesh, Vidarbha, Punjab, Bengal, Services, Goa, Chhatisgarh.
Follow us on Telegram