BCCI forms new committee to execute Supreme Court order
"Committee will start its work in two days and the rest will follow," BCCI acting Secretary Amitabh Chaudhary said.
Updated - Jun 26, 2017 10:39 pm
69 Views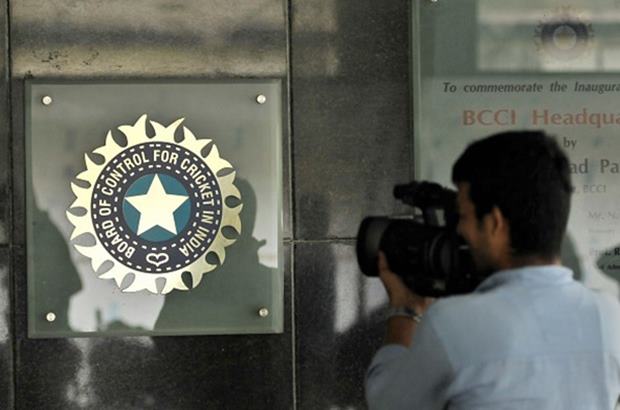 The BCCI chaired a Special General Meeting with the Committee of Administrators (CoA) in a bid to accomplish the principal order of the Supreme Court. It was decided that a committee will be formed to speed up the implementation process of the Lodha panel's reforms. In hindsight, the Board of Control for Cricket in India (BCCI) is trying as much as possible to delay the implementation with a ploy or two.
The meeting was attended by tainted former BCCI president N Srinivasan and other state unit officials. Srinivasan wanted to discuss ICC matters which he found very disappointing but his suggestions were not entertained at the meeting. In the two-hour 45-minute long meeting, BCCI acting secretary Mr Amitabh Chaudhary said that the committee to be formed is of utmost importance and will start functioning in a couple of days.
Birth of a new committee
"Today, we had the SGM with an eight-point agenda, the most important of which was implementation of the principal Supreme Court's order dated July 18 (2016). The house deliberated in great detail and with a view to completing the implementation process constituted a committee, which will examine how best and quickly it can be implemented," Amitabh said.
"It will be constituted tomorrow and should have its first recommendation in a fortnight's time. It's left to the office bearers and 5-6 members of the general body. Committee will start its work in two days and the rest will follow," he added.
The meeting highlighted the voting strategies that were to be implemented and the number of members who will chair the selection panel. Amitabh stated that there should be 'one state one vote' policy with a cooling off period after three years and restore a five-member selection panel instead of the present three. The committee will focus on each and every point of the functioning of the Board and can consult the CoA when a critical matter is to be handled.
"Committee will go into each and every action point necessitated by the principal judgement and only those exceptional and limited areas of difficulty will be brought to notice of CoA which will thereafter decide course of action," the acting secretary declared.
Srinivasan's presence raised many eyebrows but Amitabh cleared that the former president came as a representative of a state and everything is fine as long as the court's order is not violated.
"Notice for a meeting says all member units of BCCI are requested to attend the meeting. As to which individual is chosen it's their (units') discretion as long as it does not violate any court order," he concluded.