BCCI is a male chauvinist organisation: Diana Edulji
She went on to make a shocking revelation against former BCCI President, N Srinivasan.
Updated - Aug 24, 2017 11:52 am
86 Views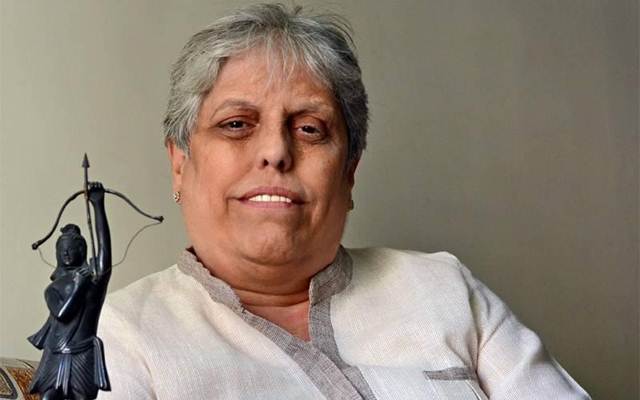 Former Indian Women's skipper, Diana Edulji slammed the Board of Control for Cricket in India (BCCI) for being a "male chauvinist organisation". She further alleged that some members of the top governing body in the country weren't too pleased with the spectacular performances that the Women's team that they put up in the ICC Women's World Cup, 2017. Edulji made these statements at the Express Adda event in Mumbai on Tuesday, where she was present as a guest, along with India's World Cup stars Harmanpreet Kaur and Punam Raut.
In a country where the society judges a girl for getting dark from playing under the sun for too long and labels her "unsuitable for marriage", Edulji, Kaur and Raut spoke collectively about the hardships they had to face in their early playing days. Kaur and Raut were among the star performers for India in the World Cup, where they agonisingly fell short of winning the title by 9 runs. Interestingly, Edulji is currently a member of the Supreme Court-appointed Committee of Administrators (CoA) of the BCCI.
N Srinivasan wouldn't have let Women's cricket happen if he could
Speaking about her sour relationship with the BCCI, Edulji said, "I've always been a BCCI basher, right from the day women's cricket came into the BCCI fold in 2006. BCCI is a very male chauvinist organisation. They never wanted women to dictate terms or get into this thing. I was very vocal right from my playing days, from when I started. Even now, I would still say that it is not yet well accepted within BCCI that women's cricket is doing well. It is very difficult for them (some BCCI members) to accept the fact that this team has done very well."
She went on to make a shocking revelation against former BCCI President, N Srinivasan. "When Mr Srinivasan became president, I would like to say that I went to congratulate him at the Wankhede Stadium. He said, 'If I had my way, I wouldn't let women's cricket happen'. He hates women's cricket," alleged the 61-year old.
Hardships of being a girl, who plays cricket
Reflecting on how the society would pass judgements on her playing cricket, Punam Raut said, "There's so much passion for cricket within us that we don't ever think about getting tanned or that hum kaale ho jaayenge. There were many people in our society and some of my mother's friends who would keep saying, 'Isse ladki ki tarah thoda rehne ke liye sikhao. Ladki ke kaam sikhao' .They used to ask my mother to teach me to dress up like a girl. My mother would then scold me. I would complain to my father and then they would end up arguing."
Urging Indian parents to support the budding talent of their daughters in sports, Raut added, "There are many parents who still think along those lines… You'll get dark if you stay under the sun for six hours. Who'll get married to you? I've seen today's parents only encourage their daughters to study and say that you'll have to get married at a fixed age and get settled. I believe if any girl likes playing, or if sport is her passion, then they should be allowed to play and be supported too."
Development of cricket coaching centres for women
Recalling her tough childhood years in Moga, Punjab, Harmanpreet Kaur said, "When I was young I would have to beg the girls to play with me so that we could form a team of 11 players. Eventually, I would have to gather girls who were good at other sports. Cricket has become their No.1 priority now. When I started, there wasn't a single academy in Moga. My coach started one just for me. Now, there are three exclusively for women."