BCCI now allows only chief selector to avail business class, other selectors to take economy seats
The restriction doesn't apply for overseas flights that generally takes more than seven hours.
Updated - Mar 18, 2020 12:57 pm
608 Views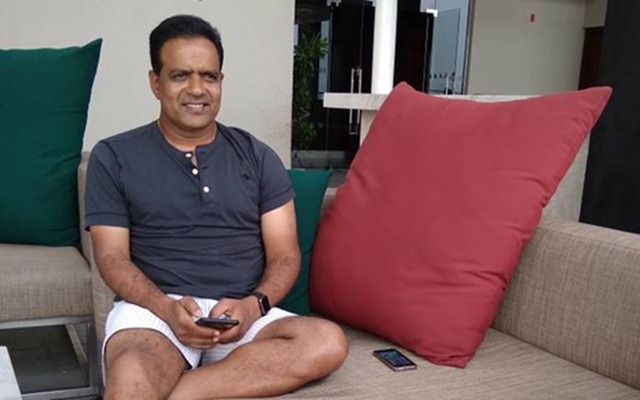 The Board of Control for Cricket in India (BCCI) has put forth its decision to allow only the chief selectors of the senior and junior teams to avail business class on domestic flights. It means that Sunil Joshi, who recently replaced MSK Prasad as the head of the senior selection panel, will be travelling on business class even as his colleagues will take the economy class.
However, the restriction doesn't apply for overseas flights that generally take more than seven hours. For shorter-duration flights, an internal communication of the BCCI said that the other selectors and the general managers would be taking the economy class.
After the change in policy back in 2013, all the Indian selectors were allowed to travel in business classes. Prior to that a few of the selectors complained that they didn't feel right on availing economy class, especially on away tours.
"It didn't look nice as we saw them seated in business class and we walk past them towards our seats in economy class. We had requested BCCI then and they had agreed for selectors also to travel business class," a former selector was quoted as saying in The Indian Express.
Cost cutting- a probable reason for the decision
The senior selection panel consists of Sunil Joshi, Jatin Paranjape, Harvinder Singh, Devang Gandhi and Sarandeep Singh. The junior selection panel, on the other hand, comprises of head Ashish Kapoor, Debashish Mohanty, Amit Sharma and the two outgoing selectors Gyanendra Pandey and Rakesh Parikh.
The board is yet to appoint a selection panel for the Indian women's team after the previous one completed its four-year tenure. It has also been learned that Sourav Ganguly, the BCCI president, and Jay Shah, the BCCI secretary, feels that the board will be able to save a huge sum of money by pruning down the number of personnel allowed to travel in business class.
Back in 2017, the Vinod Rai-led Committee of Administrators (CoA), appointed by the Supreme Court, approved the request of business class travels for all cricketers for domestic flights. It was after a few players complained of being mobbed and lack of security and privacy.