BCCI official reacts on Suresh Raina's departure from IPL 2020
If Raina returns, he will have to serve a six-day quarantine period, return three negative COVID-19 tests and reportedly, give a valid reason for his abrupt departure.
Updated - Sep 6, 2020 11:46 am
26.5K Views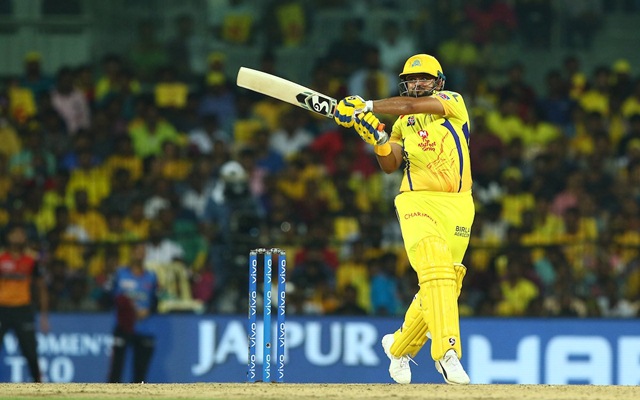 Suresh Raina's abrupt departure has created a lot of chaos in the Chennai Super Kings' (CSK) camp going into the 2020 Indian Premier League (IPL). The southpaw attended the five-day training session at the Chepauk and went to Dubai with the Yellow Army as well. However, the second-highest run-scorer in IPL history, returned to India, citing 'personal reasons'.
Reports of his rift with MS Dhoni and the CSK team management also did the rounds. The southpaw, later in a couple of tweets, talked about a brutal attack on his family. However, the 33-year-old has also given hints that he might come back and play in the upcoming tournament.
"I've been training even while quarantining here. You never know you might see me in the CSK camp there again," Raina had said earlier.
Will Suresh Raina return?
Even former Indian cricketer Deep Dasgupta reckons that Raina might be back for the T20 league. Moreover, as per Dasgupta, the strict COVID-19 protocols might not allow the left-hander to play the first few games.
"I have a feeling that Suresh Raina will be back playing the IPL. He might miss out on the first few games because of the quarantine rules and all but I have a feeling that Suresh will be back. I won't be surprised if they don't pick a replacement for Suresh," Dasgupta told ESPNcricinfo.
Even if Raina returns, he will have to go through a long road before taking the field. To start with, he has to go through a six-day quarantine period after landing in the United Arab Emirates (UAE). Thereafter, he needs three negative COVID-19 tests before he can join the bio-secure bubble.
Also, in Raina's case, he will have to give a valid reason for his hasty retreat from the T20 event. "What the BCCI will have to do is evaluate what exactly were the reasons. If it's about his family, it's his personal reason.
"If it was a rift with MS (Dhoni), then it's CSK's internal issue. If he came back because of depression, then it's a mental issue. We can't let him go if he's depressed. Who'll be responsible if something goes wrong?" a BCCI official told.