BCCI quashes media reports on CoA's advice to Virat Kohli
The reports emerged before Team India's tour of Australia.
Updated - Nov 18, 2018 6:12 pm
247 Views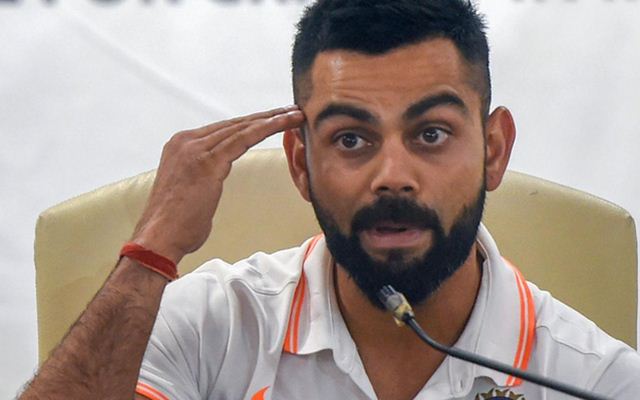 The Board of Control for Cricket in India (BCCI) today, November 18 rubbished reports circulating in the media with regards to a memo issued to the skipper Virat Kohli by the Committee of Administrators (CoA). It all started after a Mumbai based tabloid published the report yesterday and was soon adopted by all other media houses.
The report had mentioned that the BCCI's CoA had asked Kohli to be humble and that he should at all times behave with humility like the captain of the national team. The issue was brought up since his recent public behaviour they said: "reeked of arrogance". It had also specified that a CoA member first mentioned this to Kohli in a WhatsApp chat and then the same message was conveyed to him via a phone call.
It all centres the controversy where he answered a mean comment from a fan and got emotionally carried away. "I don't think you should live in India then," he said responding to a comment where the fan had said he like Australia and English batsmen better. "Why are you living in our country and loving other countries?" It turned into a huge controversy and Kohli later had to issue a clarification but didn't quite die down easily.
BCCI statement
The BCCI in a press release said that the board after discussions with the team management can confirm that it was rubbish and baseless.
"There has been a report in the media by a Mumbai based tabloid dated November 17, 2018 with the headline "Be Humble: Virat Kohli gets a CoA memo". The report stated that India Captain Virat Kohli has been sent a memo by the CoA to conduct himself with "humility".
Contrary to the media report, the BCCI after consulting with the team management would like to rubbish the report and classify it as baseless," the BCCI statement read.
The Indian captain has always been a fan favourite and never before got into such a controversy though he has served the media hot criticism every time he's been asked tough or unpleasant questions.
He will now want to answer all critics with his bat during the tour of Australia where the team plays three T20Is, four Tests and three ODIs.