BCCI source reveals the extent of Glenn Maxwell and his escapade in the IPL 2017
The 29-year old almost lost his life in a rather drunken escapade in 2017 with the Kings XI Punjab.
Updated - Jul 25, 2018 3:55 pm
343 Views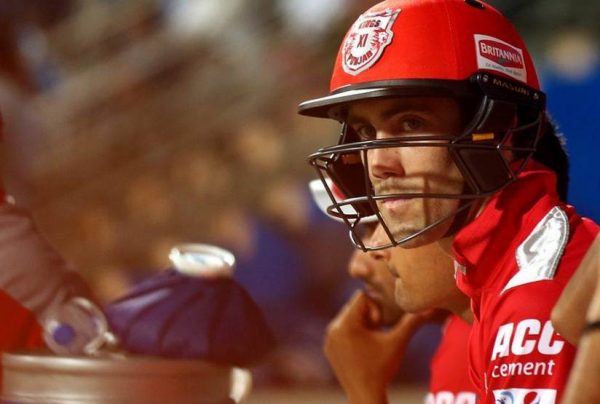 Follow us on Google News
At the moment, Australian cricketer Glenn Maxwell is fighting off a match-fixing allegation Al Jazeera made against him, especially on the day he scored his maiden Test match century in Ranchi. However, more recently, Maxwell has yet another accusation against him where a BCCI source spoke about an evening when the Aussie batsman almost lost his life.
Maxwell, who was with the Kings XI Punjab in 2017 before making the switch to the Delhi Daredevils showcased his well-documented drinking capacity one evening during the 2017 edition of the Indian Premier League.
The time Maxwell almost lost his life
Traveling without a security escort, Maxwell went to a party hosted by the Gujarat Lions wherein he got under the influence of alcohol after helping himself to a few drinks. However, such was his condition after the alcohol consumption that he made an attempt to cycle his way back to the team hotel.
An undisclosed BCCI offical who spoke about the incident went on to add that he fell off the bicycle due to being intoxicated, which could have seen him being run over by speeding vehicles. However, had it not been for that one person who helped him back to his feet, he may very well have lost his life.
"We chose not to make the incident public because it could have led to a lot of controversies. So we don't know what kind of information he had given to the ACU. On this occasion, Maxwell did not even inform his team manager, leave aside the integrity officer or security staff. Ideally, he should not have gone out because it was a security risk. If he still had to go, he should have gone with the security cover. But Maxwell chose to go alone, and come back alone in an inebriated state," a close BCCI source revealed.
Stay updated on 'today's cricket news' with CricTracker.com.
Follow us on Telegram