BCCI suspends Pandurang Salgaoncar after he was caught in a sting operation
Under BCCI rules no unaccredited persons, including journalists, are allowed near the pitch.
Updated - Oct 25, 2017 12:55 pm
209 Views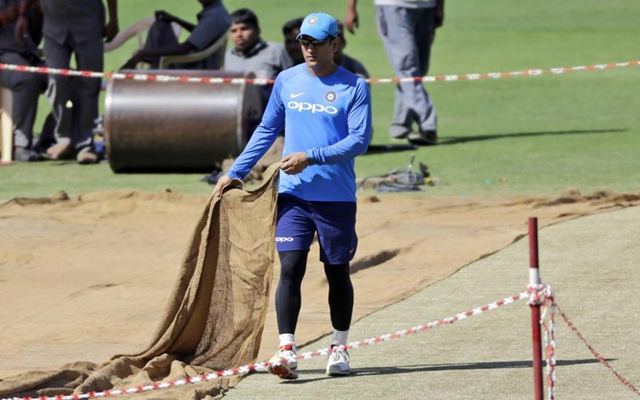 Follow us on Google News
Following a sting operation that covered the true nature of Pune's pitch curator Pandurang Salgaoncar, Board of Control for Cricket in India (BCCI) suspended him for revealing the information about the nature of the wicket and promising to alter it according to the needs of the bookies ahead of the second ODI against New Zealand on Wednesday.
The curator Salgaonkar even allowed the India Today reporters in disguise to take a look at the pitch, throwing the BCCI and ICC regulations out of the window. BCCI's acting secretary Amitabh Chaudhary has decided to suspend the curator following his exploits, "Pandurang Salgaonkar has been suspended from the Maharashtra Cricket Association's curator's post with immediate effect," BCCI acting Secretary Amitabh Chaudhary told PTI.
Further comments from the secretary
"The MCA has also suspended Salgaonkar from all other positions in the association. An inquiry Commission will also be constituted by MCA. At BCCI, we reiterate that we have zero tolerance towards any corrupt activity," he added.
The tapes exposed a serious lapse in the Anti-Corruption unit of the BCCI, but the secretary said that the match must go on.
"That is a decision that only the ICC match referee can take. You need evidence that the pitch has been doctored in order to call off a match. It's match referee's call. But in my opinion, match will go on," he asserted.
The reporter, who went undercover asked the curator if the pitch can be altered to suit bounce, for which the curator replied 'it will be done'. He further went on to reveal that the pitch would be a high-scoring one, with the side batting first producing around 337-340 runs, while being chaseable for the side batting second.
What does the rule say?
The senior BCCI officials are baffled by the fact that Salgaoncar allowed a self-confessed bookie to accompany him to the main match pitch. Under BCCI rules no unaccredited persons, including journalists, are allowed near the pitch.
Follow us on Telegram