Beauty of the IPL is you could be best but still not be playing in the XI: Muttiah Muralitharan
Muttiah Muralitharan also spoke about how CSK brought him in the auctions after buying MS Dhoni in 2008.
Updated - Sep 16, 2021 11:45 am
302 Views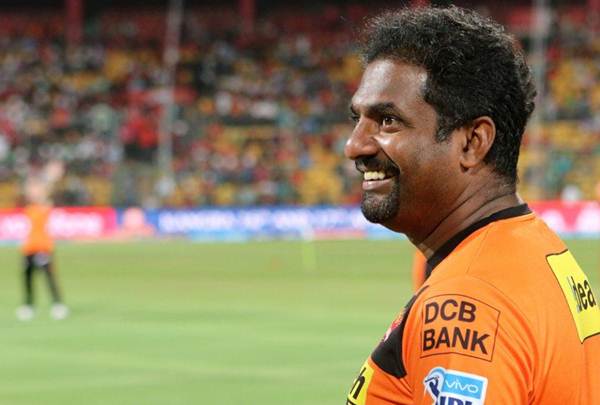 Follow us on Google News
The 14th edition of the Indian Premier League (IPL) will resume in the UAE from September 19. All the experts and critics have got the thinking hats on and are making predictions for the eight franchises. Jumping into the bandwagon, legendary Sri Lankan player Muttiah Muralitharan too spoke about the tournament and what makes it special.
The former Lankan off-spinner was part of IPL for the initial few years and had played with teams like Chennai Super Kings (CSK) and Royal Challengers Bangalore (RCB). Later he donned the role of coach for Sunrisers Hyderabad (SRH) and has been seen in the role for the past few years.
Speaking to ESPNCricinfo, Muralitharan spoke about CSK, how they brought him in the IPL auctions in 2008, and also about the league in general, as to how it gives opportunities to youngsters to showcase their potential by rubbing shoulders with the best. But at times by performing well in the IPL also few players could still not find a place in the playing XI due to team combinations and playing conditions.
Murali also shed light on how he had added the responsibility of mentoring players and performing well due to the newness of the T20 format. "Added responsibility was there. I was at that time the number one bowler in ODI and Test cricket. But T20 started suddenly and I played before on Lancashire. I did really well out over there back in 2005. But the pressure was there to prove myself and I guess my name was big bowling-wise in the other format. Whether I can do this in this format was also a bit of a question mark. To me it was an added pressure to perform and be in the side," Murali said.
It was a huge challenge due to only four foreign players being there: Muttiah Muralitharan
The former Sri  Lankan spinner also spoke about how it was challenging to always be in the team owing to just four foreign players playing at one time. "For me, it was a challenge because only four players can get in the side and so those were the factors in my mind. But I took that pressure pretty well and did really well. So sometimes in the season, like the first one I didn't get dropped, whenever I played. I got dropped once because they wanted to play all-rounders. I was not offended by it all because they were thinking about the combinations.
Then the second season, I didn't start the game and in the third year, I missed four to five matches. But I never really felt offended and it was just for the team. I expected it and that is the beauty of the IPL. In your country you know you will play surely. But in the IPL, you don't even when how good you are, you have to sit on the bench."
Follow us on Telegram