'Behave yourself and stop giving such a statement' – Shoaib Akhtar thrashes NZC for giving deportation threat to Pakistan
Shoaib Akhtar reckons that a tough call should be made by PCB regarding this case
Updated - Nov 27, 2020 5:00 pm
4.3K Views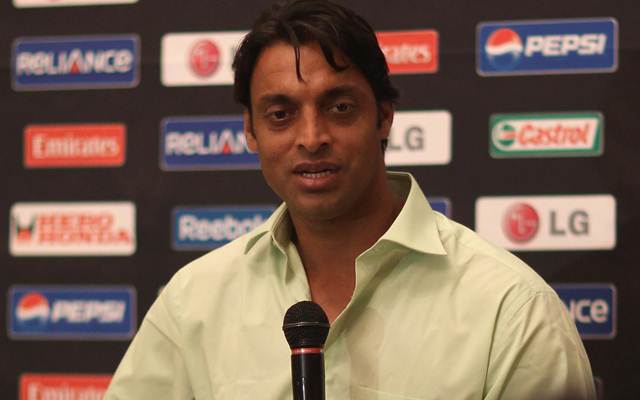 Former Pakistan speedster Shoaib Akhtar has thrashed New Zealand Cricket after they gave a deportation threat to Pakistan's national cricket team. Six members of the Pakistan cricket team have tested COVID-19 positive in New Zealand ahead of their matches. In the same light, the Health Ministry of New Zealand has given a warning to the Pakistan team that if they don't follow Standard Operating Procedures (SOPs), they would be sent back home. Akhtar feels that it is just not the way to behave with a national team.
Akhtar lashed out at NZC in his YouTube video and stated that it is not some club team but the national cricket team of Pakistan. Pakistan's cricket is not finished, and they don't need New Zealand to survive in this world. In addition, he added that Broadcasting rights are with NZ. So, they should be indebted to his team for visiting them in such testing times of pandemic.
"You are talking about Pakistan – the greatest country on the planet – so behave yourself and stop giving such a statement. Be careful next time. Pakistan team now needs to smash them in T20 series," Akhtar said as quoted by News 18.
Akhtar also stated that the Pakistan Cricket Board (PCB) should take some strict decision in this situation. If he would have been in the same place, he would have taken a call not to play New Zealand for the next five years. Their team should smash the hosts in the T20I series, reckons Akhtar.
Players should not be sent on commercial flights, states Shoaib Akhtar
"If I was in their place, I would have given a statement saying that if New Zealand Cricket aren't happy, we won't play them and will bring our team back, and we won't play against you for five years," he added.
Akhtar also criticized PCB for sending players in commercial flight this time. They were on a chartered flight when they travelled to England. However, this time around, they travelled first to Dubai, then to Kuala Lampur, and finally Auckland. The NZ ministry has made it clear that players would be tested for a minimum of four times while being in isolation. In the meanwhile, players should remain confined to their team.