Ben Stokes caught mocking gay men in the new CCTV footage shown in the court
Stokes has to present evidence that proves his side of the story on Thursday (August 9).
Updated - Aug 8, 2018 4:45 pm
540 Views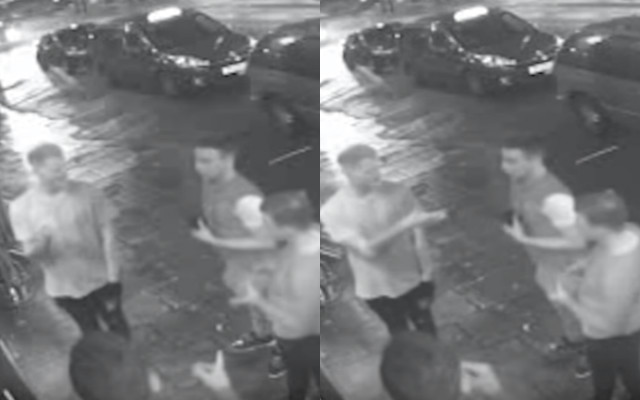 England all-rounder Ben Stokes' problems may escalate as the Bristol Crown Court was on Tuesday shown new CCTV footage where the cricketer is seen mocking a gay couple. In the video, Stokes is standing outside the nightclub alongside England team-mate Alex Hales, it was revealed in the court that he made fun of the couple and even went to the extent of flickering a cigarette at them.
Bouncer Andrew Cunningham who was at Mbargo nightclub that night in his statement to the court said that the cricketers arrived at the club after it was closed past 2:00 AM on September 25, 2017. He thus denied them entry and they abused him. Stokes while making fun of the couple flickered the cigarette but at them, that's when Cunningham stepped in.
"I asked him (Stokes), 'If you are going to start on someone, start on me'," he said. Hales asked Cunningham what happened and then told his mate, "Stokesy – don't do that."
"He got a bit verbally abusive towards myself. He mentioned my gold teeth and he said I looked like a c… and I replied, 'Thank you very much'. The bouncer said according to the Stuff website.
"He mentioned my tattoos and how s… they were."
Cunningham identified the two gay men as, William O'Connor and Kai Barry who stepped out of the nightclub and said: "the ginger guy" started mocking them.
Things got out of hand
He also mentioned that the two other men – Ryan Ali and Ryan Hale, who are standing trial also accused of affray along with Stokes – left the club and accompanied O'Connor and Barry.
The prosecutors alleged in the court that things started to go out of hand when Stokes and Hales saw all the four men on a nearby street. As per the previously released CCTV footages, the all-rounder punched Ali and Hale and knocked them down.
Stokes has to present evidence that proves his side of the story on Thursday (August 9) the day England and India take the field for the 2nd Test in London.
Return on the cricket field
Stokes made a comeback to the cricket field in February 2018 and has since played 8 ODIs, 4 Tests and 1 T20I, the most recent of which was the 1st Test against India in Birmingham.
Here is the video of the incident: