Bengal Ranji skipper Abhimanyu Easwaran tests positive for COVID-19
He was set to play for East Bengal in the CAB's T20 tournament.
Updated - Nov 19, 2020 1:10 pm
143 Views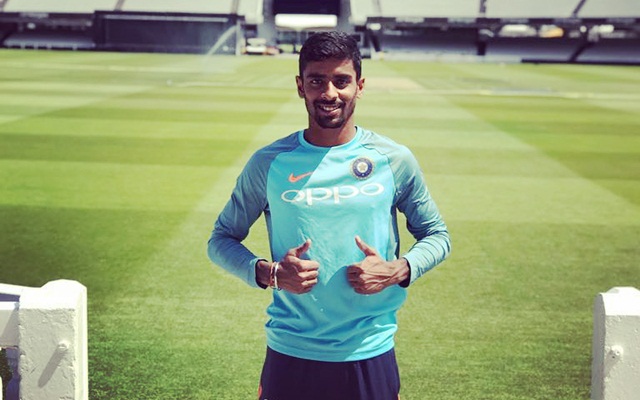 Ranji Trophy captain of Bengal and India A batsman Abhimanyu Easwaran has tested positive for COVID-19. The matter about his health has been confirmed by the Cricket Association of Bengal (CAB). According to the recent reports, the Bengal skipper was up for his regular and mandatory COVID-19 Test before the pre-season camp. And his positive report has created a stir in the Bengal cricket fraternity.
He will be going through a complete isolation period for the next two weeks at least. In the same light, most probably, he won't be able to mark his participation in the CAB's Bengal T20 Challenge, which kicks off on November 24. Easwaran joined Bengal's training season a couple of days back and was gearing up to represent East Bengal in the six-team T20 tournament.
He might be able to resume later, given his team makes it to the final. Easwaran guided Bengal to the finale of Ranji Trophy in the 2019-20 season, but they lost to Saurashtra unfortunately in Rajkot.
Abhimanyu Easwaran is asymptotic, but is now quarantined: CAB Joint Secretary
"Abhimanyu Easwaran, who returned to join the Bengal squad for the pre-season, underwent a mandatory Covid Test and was found positive. He is, however, asymptotic, but is now quarantined and under-treatment of the medical panel of CAB," said Debabrata Das, Joint Secretary, CAB in a statement as quoted by India TV.
The COVID-19 pandemic has affected the world of cricket in harsh manners. The cricketing schedules around the globe had to change, severe restrictions were introduced in the game. The much-awaited Indian Premier League could also see the light of the day months after its proposed timeline in UAE. The entire league had to be carried out in a bio-secure bubble with various strict protocols.
In the month of March, when the COVID-19 Outbreak was touching new highs, the ODI series between India and South Africa was also abandoned. Pakistan Super League (PSL) also got postponed just before the playoffs of the tournament was about to commence. It got concluded recently, and many other schedules saw a change of shift when the virus started wreaking havoc in the world.