This is the best Indian pace bowling line up I have ever seen, says Ian Bishop
Bishop all praise for Indian pace battery
Updated - Jun 13, 2017 6:07 pm
1.1K Views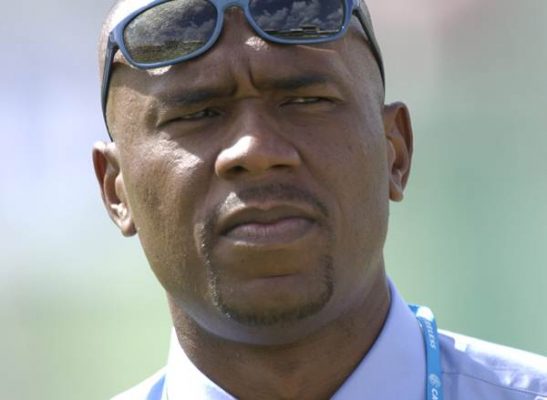 Former West Indian fast bowler and a well-renowned cricket commentator and analyst, Ian Bishop, stated that the current pace attack of India is easily the best he has ever seen. Many cricket pundits have agreed about the fact that India boasts one of the best pace battery in World Cricket.
Indian bowlers have looked on song barring just a game against Sri Lanka. They rattled the Kiwi attack at well as Bangladesh in the practice game. The Indian pacers contribution in the match against Pakistan was also crucial. As the pitch appeared flat in the Kennington Oval against Sri Lanka, Indian bowlers were taken for plenty and as result, India faced their first defeat in their English tour.
The Indian pace battery came back in style against the batting heavy attack of South Africa and knocked them out of the tournament due to their bowling. Out of the five matches played till now, Indians have bowled out the opposition four times, keeping into account the practice matches. As a result, Ian Bishop hailed praises for Indian bowling.
Indian bowlers bring in different skill set
"It's good. Mohammed Shami, Umesh Yadav, Bhuvneshwar Kumar, Jasprit Bumrah – they're all good. They all bring different skill-sets. Bumrah's changes of pace and yorkers, Bhuvneshwar swings the ball and he's had to adapt his game to different pitches and conditions now. Yes. Easily. This is among the best Indian pace attacks I have seen" quoted Bishop in an interview with the ICC.
Bishop stated that it good with Bhuvi putting on some pace. "He's put on a little bit of pace too. Shami and Yadav are very sharp and quick. So it's competent. What that does is it helps you to be more successful overseas. It will help India not only to be good at home, where they have R Ashwin but to be better overseas too. " concluded the West Indian.