Bhuvaneshwar Kumar added to the squad in standby capacity
Updated - Mar 15, 2016 5:59 am
34 Views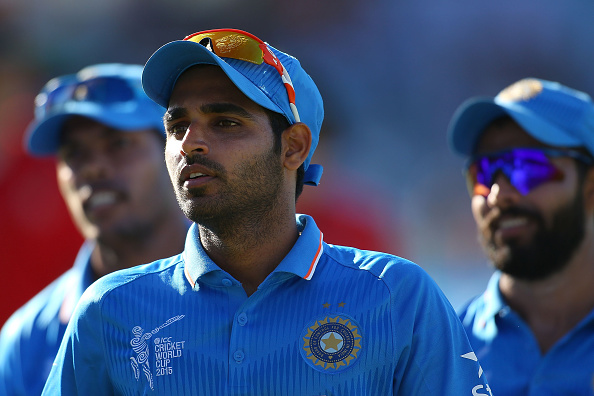 Right-arm pacer Bhuvaneshwar Kumar has been added to the Indian squad in a standby capacity following the ongoing fitness concerns of Mohammad Shami. The latter has been on the receiving end of numerous injuries and niggles over the past year. Bhuvaneshwar Kumar's form over the past year has been woeful, to say the least. However, he has managed to earn his way back to the Indian side following decent performances against Sri Lanka and in the Asia Cup.
India face up to the might of New Zealand in the opening match of the World T20 2016. Having never beaten the Black Caps previously, a win may well see the home side en route to the glory they once had in 2007 and 2011.
Bhuvaneshwar Kumar isn't named in the 15-man squad for the upcoming tournament but is expected to travel with the team. He also did not take part in the main net session due to his absence from the squad. Instead, he strained with a few domestic and local players in the practice nets behind the VCA in Nagpur.
Incidentally, this is not the first time that the Indians have included an unofficial 16th man in their squad. Dhawal Kulkarni was the 16th man of the squad that won the World Cup in 2011. He also travelled with the squad for the duration of the tournament as a support staff member. However, at the moment, there is no word on the role thrust upon Bhuvaneshwar Kumar.
The other major addition to the squad is the addition of masseur Rajeev Kumar. His appointment comes following statements made regarding the rigorous nature of the shortest format of the sport. Arun Kanade, the existing masseur will also be part of the team. However, his world load is expected to be significantly reduced following the appointment of Rajeev Kumar.