Bhuvneshwar Kumar shouldn't be in the playing XI for the first Test: Ashish Nehra
He also mentioned the kind of combination the Indian team should field in the first Test.
Updated - Nov 15, 2018 8:31 pm
6.3K Views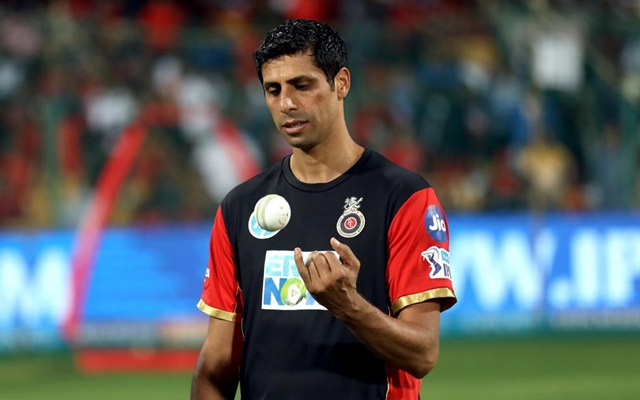 The much-awaited Test series between Australia and India is less than a month away. Before that, the two sides will square off against each other in a three-match T20I series, however, all eyes will be on who takes the honours in the longest format of the game. India have been in red-hot from over the last few months in all the formats and Australia have had their troubles both on-field as well as off the field. They have also struggled to find their feet even on their home turf.
The ball-tampering fiasco, because of which their two best batsmen have been prohibited from playing for a year, has further reduced their chances of toppling India. Former India fast bowler Ashish Nehra thinks the Indian bowling combination for the Tests should have three pacers.
He wants to pick Jasprit Bumrah, Ishant Sharma and one between Umesh Yadav and Mohammed Shami to be in the playing XI for the first Test. Nehra doesn't think Bhuvneshwar Kumar deserves a spot in the XI at least for the first match since the ball wouldn't swing as much.
"I don't see Bhuvi starting in the first Test at least. He can struggle a bit with the old Kookaburra as it will not swing or seam like the Dukes or the SG Test." Nehra was quoted as saying on CricketNext. He also emphasized on Umesh's fitness level and his skill set makes him an asset in the Australian conditions.
"I still believe that Umesh is not a finished product after eight years but he is someone who has incredible skill sets. He is a strong lad and the fittest among the pacers bowlers in India. A testimony is his performances in Indian conditions where he can reverse the 65-70 overs old ball at a good speed. You need both skill and speed for that. He should feature sometime," he added.
Nehra all praises for Indian fast bowlers
Ashish Nehra was also impressed with Mohammed Shami and his overall show in England and expects him to replicate that. "What I liked was Shami bowling with fire in the second innings of the fifth Test at the Oval. Now that takes a lot of doing. I hope he can keep it up in Australia if he starts from the first Test.
The former left-arm seamer also stated that Ishant Sharma's fitness will be pivotal to India's chances down under given his experience. "If you look at Ishant Sharma, the 87 tests that he has played is a testimony to his fitness. Often people will look at the wickets column, however, bowling 35-40 overs for more than a decade requires special skills."
Nehra also stated that Bumrah can be the X-factor as the Australian batsmen would find him extremely difficult to deal with. "Jasprit Bumrah is a much more skilful red-ball bowler than he perceived to be. His yorkers will come in very handy with the old kookaburra. Any batsman, who has not played Bumrah before can find it difficult to deal with the awkward angle his delivery creates," he stated.