Bizarre dismissal sees middle stump uprooted without bails being dislodged
Sometimes the cricketing laws are too difficult for a layman to understand the nitty gritty of it
Updated - May 9, 2017 5:49 pm
5.4K Views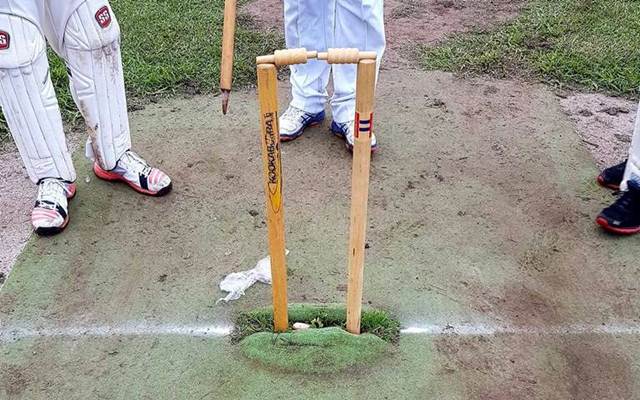 Follow us on Google News
In a bizarre dismissal which took place in Australia, Jatinder Singh representing Moone Valley during a Mid-year cricket Association match against Strathmore Heights was adjudged out bowled even after the bails were not dislodged. The middle stump was totally uprooted but the bails remained in their grooves which created confusion among the umpires as whether to give it out of not out. In the end, Jatinder was correctly given out.
As per law 28 of Marylebone Cricket Club "the disturbance of a bail, whether temporary or not, shall not constitute its complete removal from the top of the stumps". It means even if the bails have been removed it doesn't necessarily mean it is out. But the first part of the law says "The wicket is put down if a bail is completely removed from the top of the stumps, or a stump is struck out of the ground."
During a conversation with the Ladder. Captain of Moone Valley Michael Ozbun said, "We had no idea what the actual ruling on it was, but we all admired it for a few minutes." It was seriously a bizarre incident, to say the least as hardly anyone remembers the same thing happening any time earlier.
"You probably couldn't do that again if you tried. We weren't sure if maybe (the stumps) were put it at a slight angle so there was just a little bit of pressure. When they were sitting on the stumps, they were in the grooves. It wasn't like the middle of the bails were above the stumps or anything. The ball had to have hit at the exact right point that the stump didn't fly up, it went down."
Sometimes the cricketing laws are too difficult for a layman to understand the nitty gritty of it and it was a similar sort of situation for even the umpires and the players. They were left scratching their head but eventually, the correct decision was made.
Follow us on Telegram