BMC likely to turn Wankhede Stadium into quarantine centre
BMC have requested MCA to grant them with the permission.
Updated - May 16, 2020 6:17 pm
103 Views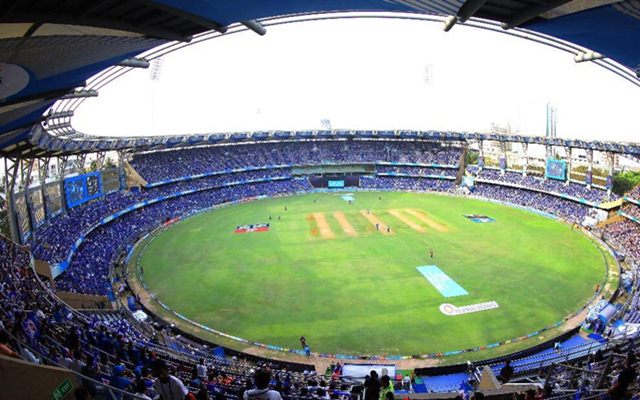 India is dealt with a major setback amid COVID-19 outbreak. Sadly, the cases are increasing with each passing day. And, the situation in Mumbai has gone from bad to worse due to which Brihanmumbai Municipal Corporation (BMC) wants to convert Wankhede stadium into quarantine centre. Moreover, they have asked the Mumbai Cricket Association to grant them permission for the same.
Narendra Modi, the honourable Prime Minister of India, firstly announced 21-day lockdown in the country on March 25. The central government thought that things will come under control in that span. However, that never happened and since then the lockdown has been extended twice that is now expected to be eased on May 17.
BMC says the premises will be used for the emergency staff
In the meantime, the situation in Mumbai is on its descendent due to the pandemic. Now, BMC has shared a letter with MCA in which Chanda R. Jadhav, assistant commissioner of A ward said that the stadium premises will be used for the staff members and to quarantine people, who previously came in contact with COVID-19 positive people.
"The premises will be used for the emergency staff of A ward and quarantining people who have come in contact with COVID-19 patients and are not symptomatic," Chanda R. Jadhav wrote issued the letter on the behalf of BMC as quoted by The Hindu.
In reply, Sanjay Naik, MCA Secretary has said that the association is ready to help the authorities in every case. He added that they are just waiting for the instructions from the assistant commissioner, "We are waiting for further instructions from the assistant commissioner," he said.
It is well known that Wankhede Stadium is located near a residential area. So, people living in that locality wants the government to ensure their safety as well. One of the residents said that if the stadium gets converted into quarantine centre then there are chances that virus might spread in the nearby societies as well. And, he wants the officials to take a step keeping all the factors in their mind.
"This is very worrying for us all. We were afraid that it might come to this. But our lane is completely residential and the BMC and the government will have to ensure our safety," a local resident said.