IPL 2021: Bowlers with most maidens in IPL history
It is a rarity to see a player bowling a maiden over in T20 and the same is the case in IPL as well.
Updated - Apr 5, 2021 6:11 pm
799 Views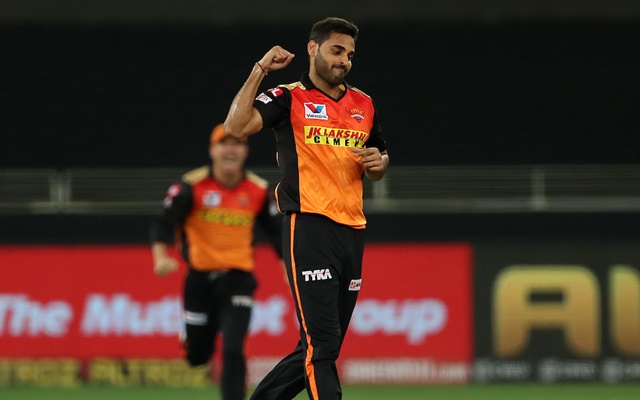 Indian Premier League has provided a platform to a lot of players around the world to showcase their skills at the highest level. Though it is a general thought that T20 is a batsmen's game, bowlers play an equally important role for the team in each match. It is a rarity to see a player bowling a maiden over in T20 and the same is the case in IPL as well. A bowler can bring the opposition batsmen under pressure if he can bowl even one maiden over during the course of the innings. In this article, we will be discussing the 6 bowlers who have bowled the most number of maiden overs in IPL history.   
The first name in this list is of former Indian pacer Praveen Kumar who picked up 90 wickets in 119 IPL matches with an economy rate of 7.72. He has a record for bowling most maidens (14) in the IPL history. Praveen featured for the Punjab, Bangalore, Hyderabad and the Gujarat franchise in the tournament. He announced his retirement from all formats of the game in the year 2018.      
Irfan Pathan is at the second spot with 10 maiden overs in 101 innings. He took 80 wickets in the league bowling at an economy of 7.77 and an average of 33.11. Irfan Pathan is considered among the best swing bowlers in Indian history but his international career ended too early. He was instrumental in helping India win the T20 World Cup in 2007 where he was the player of the final match. He started his IPL journey with the Punjab team in 2008. Later on, Irfan was part of the Delhi, Pune, Hyderabad and Chennai franchise as well.
The next set of bowlers in this record list consist of 4 players who have all bowled 8 maiden overs in their IPL career. This includes Dhawal Kulkarni, Lasith Malinga, Sandeep Sharma and Bhuvneshwar Kumar. Apart from Malinga, the other three players bowl mostly in the powerplay where some batsman take their time to settle at the crease in the start. This can sometimes help the bowler to deliver a maiden over and get away without conceding many runs. 
Sandeep Sharma and Bhuvneshwar Kumar are considered among the best new-ball bowlers in the league and would want to continue their brilliant performance for the Sunrisers Hyderabad team. Dhawal Kulkarni who has been a veteran in the league won't be featuring in this season as he went unsold in the mini auctions. 
Most maidens in IPL history
| | | | | |
| --- | --- | --- | --- | --- |
| Player | Innings | Wickets | Economy | Maiden |
| Praveen Kumar | 119 | 90 | 7.72 | 14 |
| Irfan Pathan | 101 | 80 | 7.77 | 10 |
| Dhawal Kulkarni | 91 | 86 | 8.25 | 8 |
| Lasith Malinga | 122 | 170 | 7.14 | 8 |
| Sandeep Sharma | 92 | 109 | 7.71 | 8 |
| Bhuvneshwar Kumar | 121 | 136 | 7.23 | 8 |