Brad Hogg picks Kane Williamson as the captain of the World ODI XI
Hogg is enjoying his quarantine time on social media interacting with his fans.
Updated - Mar 29, 2020 6:14 pm
1.5K Views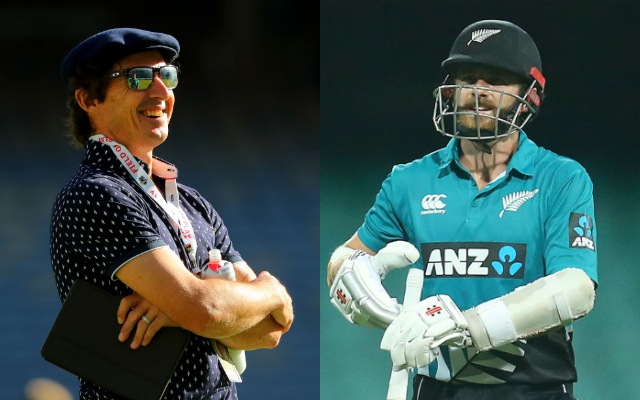 The outbreak of the Coronavirus has led to the current and former cricketers get stuck in their home. With no cricket to play or watch, they have either resorted to social media or spending time with their loved ones. And Brad Hogg seems to be enjoying his time with his fans on social media answering some interesting questions in a Q&A session. This time around he was told to pick the captain of the World ODI XI and he went for New Zealand skipper Kane Williamson ahead of Virat Kohli and Eoin Morgan.
Kohli has been quite aggressive in his approach while at the helm for India. The team has won many matches consistently across formats under his captaincy and also made it to the semi-final of the World Cup last year. Eoin Morgan, on the other hand, won the World Cup for England beating New Zealand in a thrilling final.
However, it was surprising to see Brad Hogg go for Kane Williamson as the captain of the World XI. The 49-year-old seems to be impressed with the sportsman spirit he and the Kiwis showed during the final at Lord's last year. Rather Hogg termed Williamson as the best ambassador of the game.
Here's his tweet:
Kane Williamson. Best ambassador for the game of cricket today. #Hoggytime https://t.co/WrC0yhiB0e

— Brad Hogg (@Brad_Hogg) March 26, 2020
Brad Hogg opines over MS Dhoni's immediate future
Brad Hogg has been quite vocal on social media in the last few days giving his views on different matters. While most of the questions have been around Indian cricket and IPL, he also went on to say that MS Dhoni, according to him, will not be retiring even if the 2020 edition of the Indian Premier League (IPL) gets cancelled. Moreover, the former Australia cricketer felt that the veteran will feature for India again in the next two years before hanging his boots.
"Speculation, I don't think he will announce it, he seems pretty calm about things & moves onto the next thing he needs to accomplish. It's been an entertaining career, let's enjoy what he has done! I feel he may have one more burst in the next 2 years for India," Hogg's response to a fan's question read.
Speculation, I don't think he will announce it, he seems pretty calm about things & moves onto the next thing he needs to accomplish. It's been an entertaining career, let's enjoy what he has done! I feel he may have one more burst in the next 2 years for India. #Hoggytime https://t.co/QTYaoURRNB

— Brad Hogg (@Brad_Hogg) March 26, 2020