Brad Hogg selects his current best ODI XI; chooses five Indians in the side
Brad Hogg named Virat Kohli as the captain, leaving out Kane Williamson.
Updated - Jun 13, 2020 10:25 am
31.6K Views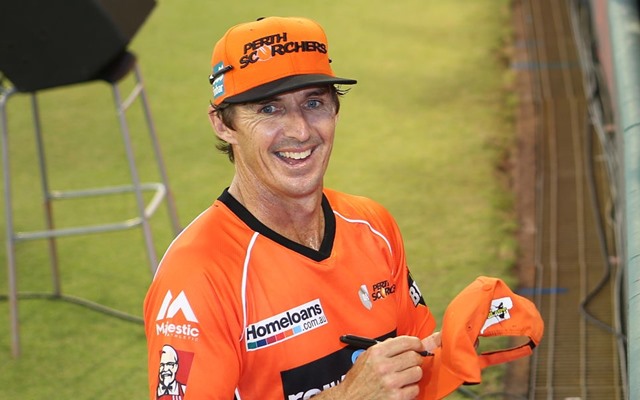 As the world has been serving lockdown for the past three months, a lot of people have chosen their favorite XIs. Brad Hogg has joined the bandwagon as well. On Saturday, he uploaded a new video on his YouTube channel. In the video, he revealed his choice of ODI XI, based on the stats of 2019.
For the openers' spot, the former Australia spinner chose Rohit Sharma and David Warner. It should be noted that these two players had finished as the highest and second-highest run-getters last year's World Cup. At no. 3, Hogg went with Virat Kohli, who was also captaining this side. At no.4, the chinaman said he couldn't find a proper no. 4. Instead, he went with another no.3 batsman and that was Babar Azam.
For the next spots, the spinner went with the two heroes of England's victory during the World Cup final of last year. He chose Ben Stokes and Jos Butler, who was also the wicketkeeper of the side.
In the bowling department, he first chose Ravindra Jadeja, owing to his all-round abilities. Furthermore, he went with Mohammed Shami. Hogg also said, "India should have played him more during the World Cup last year." Yuzvendra Chahal also made it to his side as the only leg-spinner. The next in line was Mitchell Starc and Lockie Ferguson.
Kane Williamson nearly got in front of Virat Kohli: Brad Hogg
Talking about the batsmen who missed out, Hogg said, "The two unlucky batsmen are Aaron Finch, who had a wonderful year in 2019 but his conversion rate wasn't as good as everyone else in that top four. And the other one was Kane Williamson, nearly got in front of Virat Kohli, because he had a better average but it was only a lower strike rate that kept him out of the side."
The ex-cricketer also said talked about the two bowlers who missed out. He said, "I could have chosen Trent Boult and Pat Cummins, who are a lot more economical than the bowlers who I have chosen, but they don't have strong strike rates"
Brad Hogg's current best ODI XI: Rohit Sharma, David Warner, Virat Kohli (C), Babar Azam, Ben Stokes, Jos Buttler (WK), Ravindra Jadeja, Mitchell Starc, Lockie Ferguson, Mohammed Shami, Yuzvendra Chahal
Watch the video: